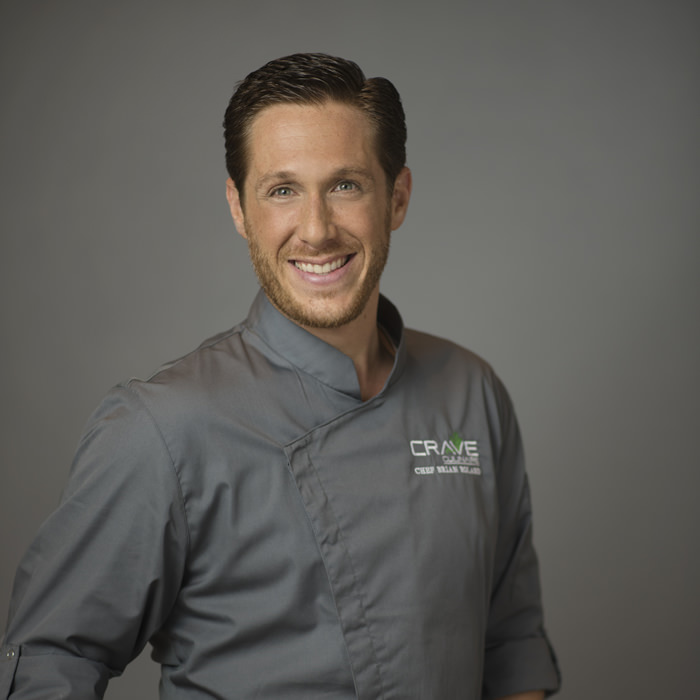 Chef Brian is the creative drive behind Crave's unique approach. He brings an element of surprise, a big warm personality and an understanding and appreciation for building the perfect dining experience. Brian will be with you throughout the creative process and ensure you and your guests' palates and senses are challenged.
Recently the celebrated Executive Chef of M Waterfront Grille in Naples, Chef Brian owns two new innovative businesses: first, he is president of Florida Food Consultants, a networking concept designed to improve the restaurant industry, and, his second endeavor, Crave Culinaire by Chef Brian Roland, introduces an ultramodern take on catering. Crave Culinaire's elegant services span from full event planning, to catering events, to chic, artistic private meals prepared for the most prominent palates.
Chef Brian, born and raised in Princeton, NJ, graduated from The Culinary Institute of America in Hyde Park, NY. He is a Certified Chef de Cuisine (CCC) through the American Culinary Federaton (ACF) and a member of the Chaine des Rotisseurs. He worked for several well known French chefs, including Daniel Boulud at Restaurant Daniel & Café Boulud, and Patrick Verre at the TPC @ Jasna Polana. He has worked as Executive Chef in top kitchens locally, including Chops City Grill and Cru Lush Wines and Pure Food. Brian consults and collaborates with other chefs and industry professionals, often organizing events and competitions to heighten each professional's creativity and self-improvement. He has had the opportunity to cook for some well known celebrities including Judge Judy, Brian Boitano, Franc D'Ambrosio, Randy Wayne White, Cliff Williams of AC/DC, Marylin Manson, David "Big Pappi" Ortiz, Joe Bastianich, Tim Love and Paula Deen
As a celebrity, Brian has appeared on many local television segments to cook for viewers on Fox 4 and WINK News. His local presence is consistent….Emcee and Auctioneer for several events including the CAN Bachelor Auction, Tails and Tiaras Pet Gala for the Humaine Society, Derby Dash for the Naples Junior Women's Club and the 6th, 7th & 8th Annual Boots and Boogie Bash as co-emcee with Krista Fogelsong of ABC. Brian made the cover of Naples Illustrated September 2013 as a Local Hero in the Supermen Issue. He was also awarded 40 Under 40 in Gulfshore Life Business and "Best Chef on the Move" in 2013, Best Chef for Charity in 2014 and Young Incandescent Entrepreneurs in 2015 by Florida Weekly. Crave Culinaire was voted Best Caterer in Lee and collier counties in 2014 and 2015 by Gulfshore Life magazine. He is a regular feature in Naples society magazines and newspapers such as Life in Naples, Naples Illustrated, Entrée Magazine, Fifth Avenue Magazine, Plate Magazine, Grandeur Magazine, Naples Daily News, The News Press, Florida Weekly, Flavor on the Menu, and was proud to be voted Gulfshore Life's 2011 Hottest Eligible Bachelor.
Chef Brian Roland considers himself an artist whose medium is food. More than a former Executive Chef at one of Naples most prestigious restaurants, he is a self-made man with innovative businesses of his own. He is a friend, a brother, a loving son, and a truly giving soul. His philanthropic contributions have touched thousands, as he has raised money in community outreach events to assist local charities such as Literacy for Collier, CAN, Red Cross, Hope for Haiti, Foster Care Council, Children's Hospital, Impact Initiative, Friends of Foster Children, PACE, Children's Museum of Naples (C'MON ), St Matthew's House, NCEF, Holocaust Museum, Naples Junior Womens Club, Make a Wish Southern Florida, Humaine Society, Neighborhood Health Clinic, among many others. Brian also became a founding member of the Friends of the Foundation team committee in early 2013 to support NCEF.
Chef Brian enjoys golf, traveling with family, motorcycle riding, singing, dancing, and naturally—cooking.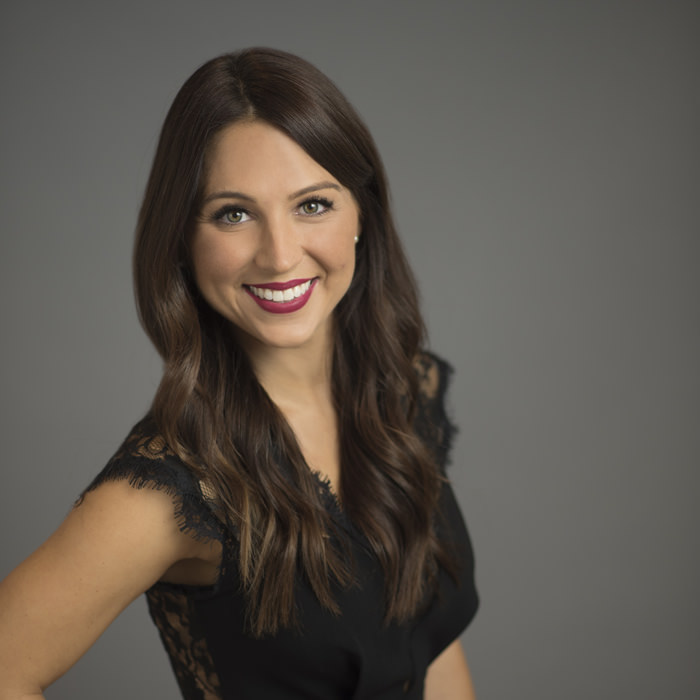 Nicole has a sense of style and organization, which pairs well with her creativity and attention to detail. Her dedication to making each event something special and unique, makes Nicole the perfect addition to Crave Culinaire's team.
Born in California, raised north of Seattle, and settled in Florida. Nicole graduated from The University of Central Florida, majoring in Event Management with a minor in Hospitality Management.
Nicole brings a plethora of experience from her time spent at several Starwood resorts including Sheraton Vistana Villages, Le Meridian Cambridge, W Hotel in Boston and the Sheraton Ft Lauderdale. She held the position as the Private Dining Director for Fleming's Steakhouse & Wine Bar prior to becoming the Director of Events and Marketing for the Naples Humane Society and most recently the Director of Events and Marketing for Gulfshore Life Magazine.
As the Director of Operations for Crave Culinaire, Nicole has taken the reigns with all event details, marketing and internal operations. As the closest member of the team to him, Nicole married Chef Brian in September 2016, furthering their commitment and love of this business and their future together.
As Crave Culinaire's resident half-Canadian, Kari brings more than 20 years of hospitality, food and beverage expertise from across North America to her role as Catering Manager.
Born in Los Angeles, California, Kari has lived throughout the Pacific Northwest including Seattle, Vancouver Island and Whistler, B.C., Canada, but has called Naples home now for 13 years.
After completing the Hospitality Management program at Vancouver Island University — Kari began a career that took her from the opulent drawing room of the world famous Fairmont Empress Hotel in Victoria, B.C., to the breathtaking views from the Relais & Châteaux Aerie Resort where Kari earned her premier concierge ``keys`` as a member of the prestigious international Les Clef d'Or organization. Kari completed her Canadian hospitality tour on the glistening ski slopes and pristine golf courses of Whistler, B.C. where she was an invaluable member of the Delta Whistler Village Hotel family.
Leaving the Canadian winter behind, Kari came to Naples in 2004 and quickly fell in love with the people and the vibrancy of the Gulf Shore. Her skills and determination quickly landed her at the Noble House Hotels' LaPlaya Beach & Golf Resort where she was recognized as a Top Event Manager throughout the USA by Successful Meetings. She also played an important role with Collier Enterprises as a member of the opening team when they built Naples' stunning Hamilton Harbor Yacht Club. Now, Crave Culinaire is incredibly blessed to benefit from her expertise and can-do attitude.
A mum to two amazing children, Kari's organizational skills and good humour keep us running efficiently, but her favorite part of the job is the relationships she builds with Crave's fantastic clients and staff.
"For me, that's the best part. Meeting the amazing people who call Naples home and who share Crave's commitment to style."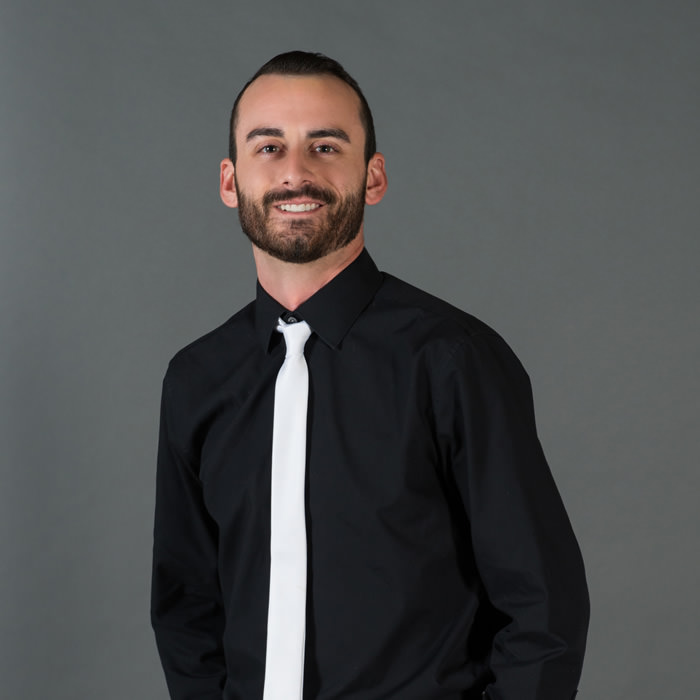 Jerry is a long time Naples resident who transplanted to Florida at the age of 8 from Pittsburgh, Pennsylvania. After graduating with honors from Gulf Coast High School, Jerry pursued a Hospitality Management and Business degree between Florida Gulf Coast University and Valencia College.
During college, Jerry worked in various positions in several high end country clubs. From there Jerry worked for several years at the Waldorf Astoria Naples where he filled in in many roles throughout the resort.
In 2016, Jerry started with Crave Culinaire where he rose from a server/bartender to assisting in supervisor roles; then being promoted to Assistant Event Manager in late 2018. Jerry enjoys outdoor activities and traveling in his spare time.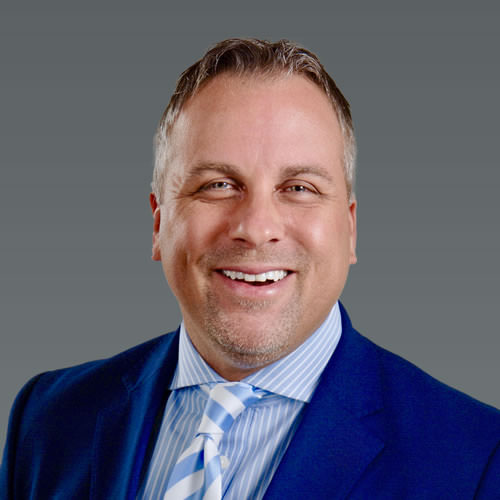 Chase Toussaint is an accomplished industry executive with over 25 years of experience delivering world class guest experiences and helping organizations grow market share exponentially.
Chase has earned a master of hospitality management certification from prestigious Cornell University. As a strategist and accessible leader, he is known for his creative approach to leadership development and innovative forward thinking.
His experience crosses multiple industries such as resort and hotel management, large metropolitan Universities, healthcare, high volume and fine experiential catering. Chase's teams have been honored to serve the Olympics, President Barack Obama, head of industries such as Steve Wazniak and Hollywood elites such as Tom Cruise.
When Chase is not collaborating with his clients and teams, he enjoys long sunny days sailing on the Gulf of Mexico with his wife Christine and son Jacob.
Chase's philosophy is to show genuine care for people and their development, place the client in the center of all we do and success reveals itself.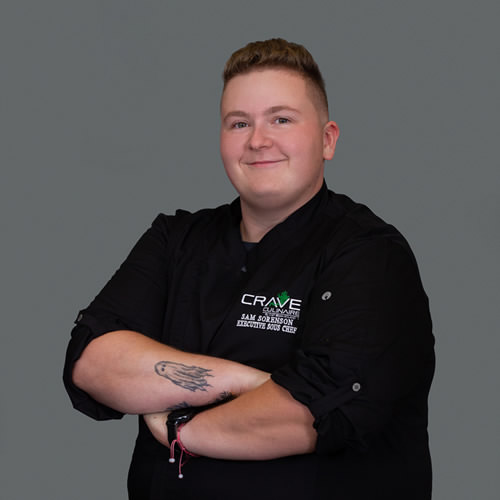 Sam Sorenson started his cooking career in New York City at Buddakan at the age of 21. There, he worked his way around the line under the guidance of Iron Chef and Top Chef alums and gained a true sense of what it takes to make not only a beautiful presentation but do it for an average of 1200 people a service. From there, Sam went on to work in several restaurants, including stages at Michelin and James Beard recognized kitchens such as Ai Fiore, Gotham Bar, Il Buco Alimentari and Terroir Tribeca. Sam is passionate about fermentation, brewing and Visual Arts. In his free time, he enjoys exploring Florida wildlife and thrifting with his wife.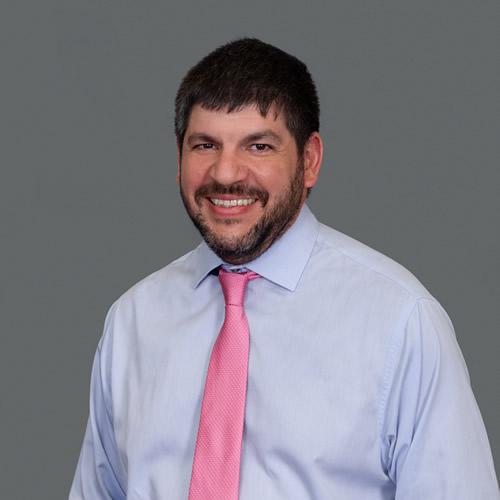 With over 18 years of Food and Beverage experience, Joshua brings experience to Crave Culinaire in nearly every way imaginable. Combining a tenacious work ethic with an endless culinary and professional curiosity, Joshua has proven to be a tremendous asset to various companies from the very beginning.
Hired by the renowned Blackstone Caterers in Middletown, RI as a delivery driver, Joshua quickly became fascinated with their impressive culinary operation. Through persistence, he convinced a Senior Sous Chef (one of 80 culinary staff at Blackstone) to give him a chance in their large Hors d'Oeuvres kitchen. He quickly proved that he was fearless and a quick learner in a previously unknown environment.
Aware that he still had little actual culinary experience, Joshua began to explore other culinary opportunities and applied to Arturo Joe's Italian Restaurant in Narragansett, RI. Arturo Joe's is an extraordinarily busy restaurant that does 1500+ covers each night and Joshua was told that without "line experience" he couldn't be hired. While still working at Blackstone, Joshua also began working at another restaurant, Newport Creamery, to gain line experience. In less than a year, he worked his way up to head cook. After several (still persistent) attempts to gain a position at Arturo Joe's, Joshua was finally offered a position in their salad station. Leaving Blackstone's, within 2 years he had mastered and was promoted through all 8 line stations at Arturo Joe's.
In 2004 Joshua was offered the Sous Chef position at Harbor Chase of North Collier here in Florida. A desire to continue his culinary training and gain valuable management experience made the decision an easy one and he relocated to Southwest Florida. In a new culinary environment, Joshua quickly expanded his repertoire in the kitchen. Although at times under strict dietary and nutritional guidelines, Joshua learned through dedication to learning new techniques and preparations that cuisine could still be extremely flavorful and exciting.
Just as vital at this point in his promising culinary management career, Josh also learned many of the logistical, financial and staff development skills that have continued to support his continued success as a Chef. Not only highly proficient now in managing culinary operations, Joshua quickly learned to achieve financial responsibilities and became the leader of his staff. He was promoted to Executive Chef/Director of Food and Beverage after just 6 months, a position he refined and defined for 5 years.
From 2010 to 2013 Joshua continued to diversify his management skills and education as Director of Dining Services at The Carlisle and as the Food Service Manager for HCR-Manor Care, both here in Naples. In 2013 with a desire to refine and develop his skills in catering and fine dining cuisine, Joshua accepted the position of Executive Chef with a prominent catering company, Catermasters, here in Naples. Once again, he proved his skill, knowledge and dedication by successfully executing events, often up to 2000 guests.
In August 2014, Joshua accepted the position as Senior Sous Chef with us here at Crave Culinaire. Throughout his career Joshua has demonstrated not only love and passion for the culinary arts, but also dedication to excellence and a work ethic second to none. We are so very delighted and proud to have him as a member of the Crave Culinaire team.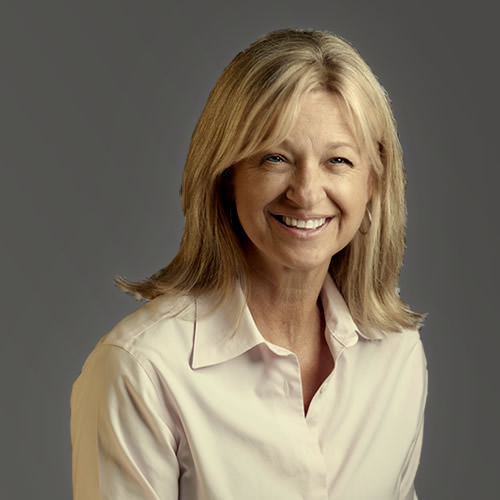 Bio Coming Soon.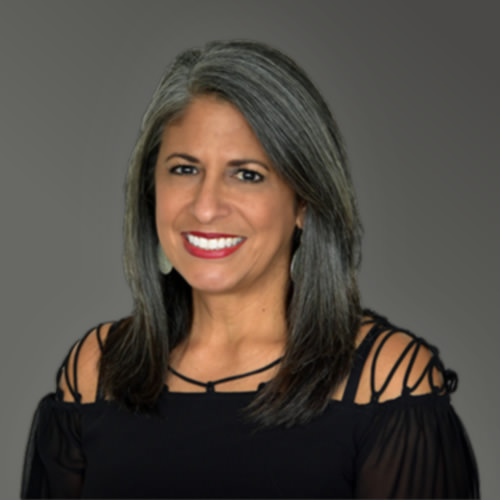 Lizette was born in New York and moved to Cape Coral with her family in 1974, but considers herself a Florida native. She credits her parents for instilling in her a strong work ethic and living by the Golden Rule. Her mother was top in the nation in sales. Her father came to the U.S. from Peru at 20 years of age, not knowing anyone or the language and retired as Vice President of a large bank at the age of 59.
Working her first banquet when she was 15 years old, for the only local caterer in town, Lizette immediately fell in love with the industry. At times she would work catering and multiple restaurants simultaneously!
After high school graduation Lizette continued her education studying Hotel & Restaurant Management and graduated from Edison State College (now FSW).
Lizette has worked for some of the largest restaurant chains in the country such as Brinker and Darden learning from each and advancing in positions. In 1999 along with her husband they had even opened a small restaurant called Island Daze Grill. When the restaurant sold, she thought she'd try a new career path, but that effort proved not be her passion. Lizette's life long dream was back in focus.
In 2015 Lizette met Brian and Nicole at an event. She was immediately drawn to the way they ran their company. That same night she emailed Brian asking if she could work for Crave Culinaire because she knew a good thing when she saw it. The reply was 100% yes! She is now their newest Wedding and Events Manager.
Lizette has had a heart for service her whole life! What she desires most is exceeding clients expectations!
"I love my job for so many reasons. It's never the same day twice. Every client is unique and every event is different. We could cater an intimate dinner for two one night and gala for thousand the next. One day I'm creating menus, or I'm arranging flowers for a center piece, or setting a beautiful table. I love it all!"
Lizette and her husband have four adult children and are empty nesters. They enjoy their dog Camden, boating and traveling between Florida and Maine to see their family.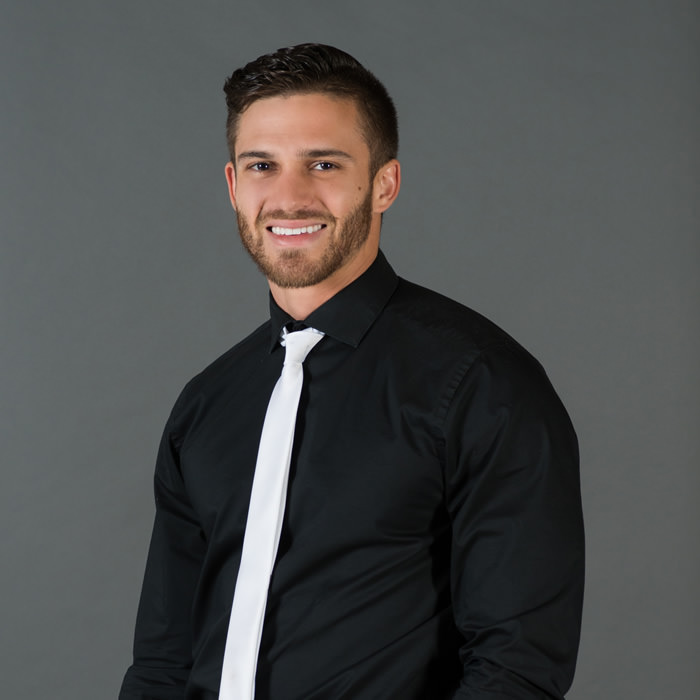 Brian Schrawyer grew up in Naples and moved to study Hospitality Management at Florida State University and Florida Gulf Coast University and took what he learned and applied it to further his career. After working in a vast amount of restaurants since the age of 16, Brian Schrawyer decided it was time for a new endeavor in life, so he chose to leave the restaurant scene; he needed a new spark. The goal was to be immersed in a different atmosphere and catering was a beautiful new chapter for him.
The idea behind catering is to take any given space and to transform it into a beautifully flowing, efficient, functional venue that executes the event structure and completes the vision our guests have in mind. It allows for endless creativity with no bounds as to what can be accomplished. Catering keeps work thrilling, fun, and always puts you up to a new challenge.
On that note, challenges demand progression in people whether they fail or succeed. Aside from working with Crave Culinaire and Venue Naples, Brian exhibits his hard work and discipline in the sport of NPC; Men's Physique. His dedication to himself and to others is a perfect balance in life. With that said, we hope you look forward to meeting Brian and having him take your ideas and manifest them into something extravagant and magical so you can truly enjoy your event in all aspects!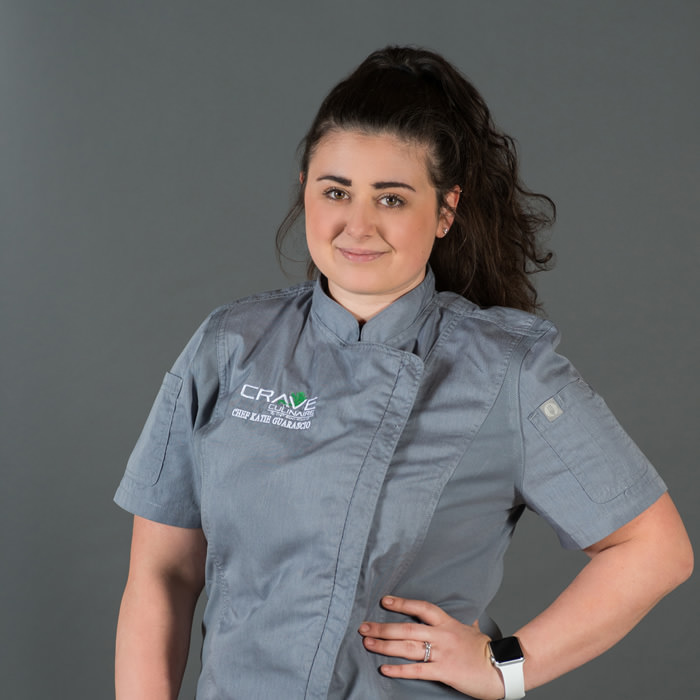 Coming from a large, traditional Italian family, Katie spent a lot of her childhood helping her mom in the kitchen where she discovered her passion for cooking and baking. Katie is a graduate of the Culinary Institute of America, with her Bachelors in Business Management. While attending school, she was involved in teaching and assisting in the Continuing Education classes and helped out in the wounded warrior program. She also spent her time freelancing in the private chef and catering world in the Hudson Valley.
A New York native, Katie has spent her time split between Southwest Florida and Manhattan. After graduating, Katie started her professional career working at Lupa Osteria, a Mario Batalli owned restaurant where she was able to learn about making charcuterie and roman cuisine. She moved on to really hone and advance her skills in the East Village in Manhattan at a Hawaiian restaurant called Noreetuh, where she worked under owner and Executive Chef Chung Chow.
Prior to starting at Crave, Katie worked at one of the busiest restaurants on Fifth Avenue in Naples, where she learned about high volume cooking. Katie was lucky to meet her husband at the CIA, and share her passion for food with him. She spends her free time exploring new places, and enjoying the outdoors with her two rescue dogs.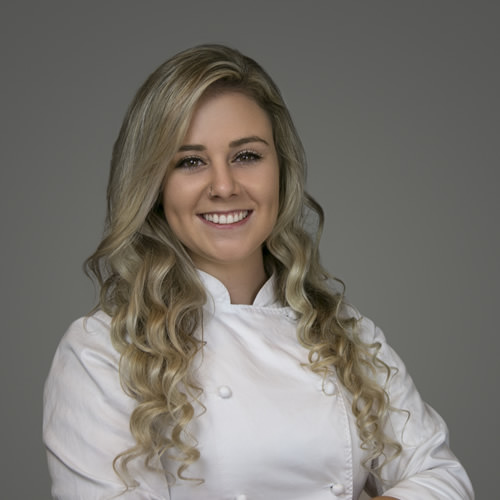 Born and raised her entire life in southwest Florida, Madison fell in love with being in the kitchen at a very young age. She discovered her passion for cooking and baking while creating food at home for her family and friends.
She graduated from The Culinary Institute of America in New York in 2018 with an occupational degree in culinary arts. While attending school, she found an interest in oenology; the study of wine and winemaking. She spends her free time reading about food and wines. Prior to going to New York, Madison received an Associates of Arts degree in Tallahassee.
Madison started her first restaurant job at the age of sixteen at Cristofs on Mcgregor where she worked with Italian cuisine. Following this experience, she learned further about fine dining while working at The Grill Room at The Ritz Carlton Beach Resort in Naples. After this she refined her skills for haute cuisine and banquet cooking in Rhode Island at Shelter Harbor Golf Club.
In her free time when she is not cooking she loves to travel and spend time with her cat, Kitty.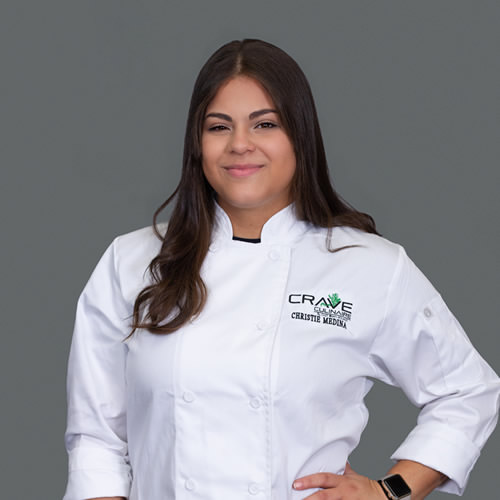 Bio Coming Soon.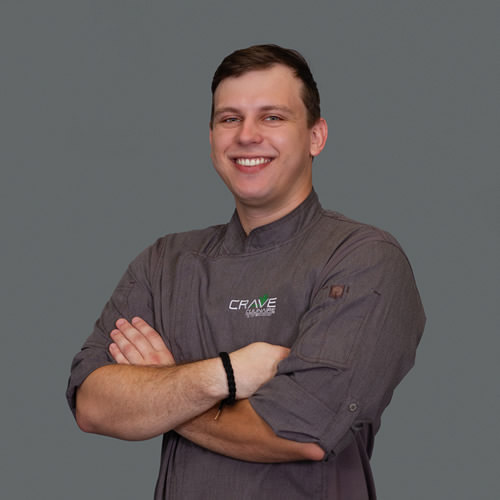 Bio Coming Soon.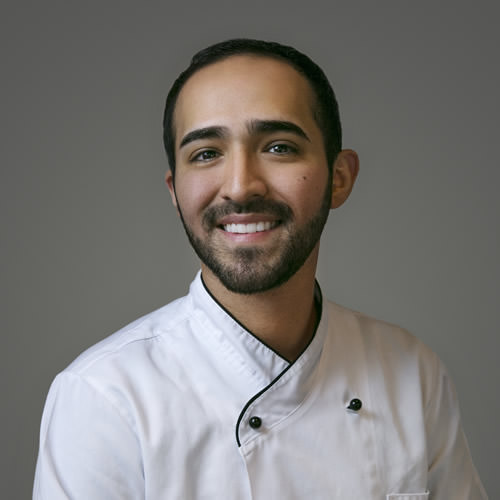 Ricardo was born in the capital of the central Mexican state of Michoacán. His family moved to Southwest Florida when he was four years old. He began his career in a kitchen at the age of 16 in a BBQ restaurant in the small town he grew up in. He discovered a passion for food and people during the five years he spent there.
Over the last 13 years, Ricardo has worked with hospitality industry leaders here in Southwest Florida in all areas of restaurant operations and brings a diverse skill set to our team. He has and lead and created positive culture in all of the companies he has been a part of, most recently putting his experience to use by helping a local brand double its operating units in one year. His commitment to creating thought-provoking food has brought him to Crave Culinaire.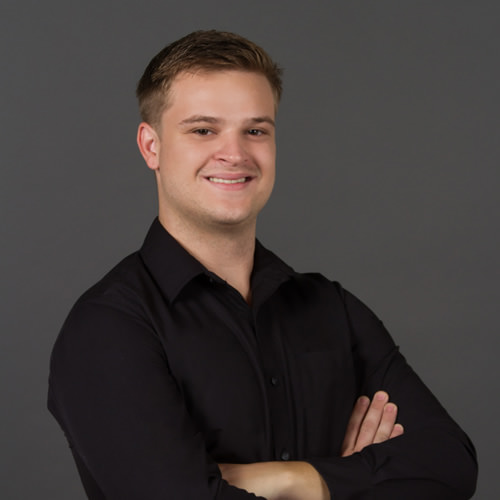 Bio coming soon.