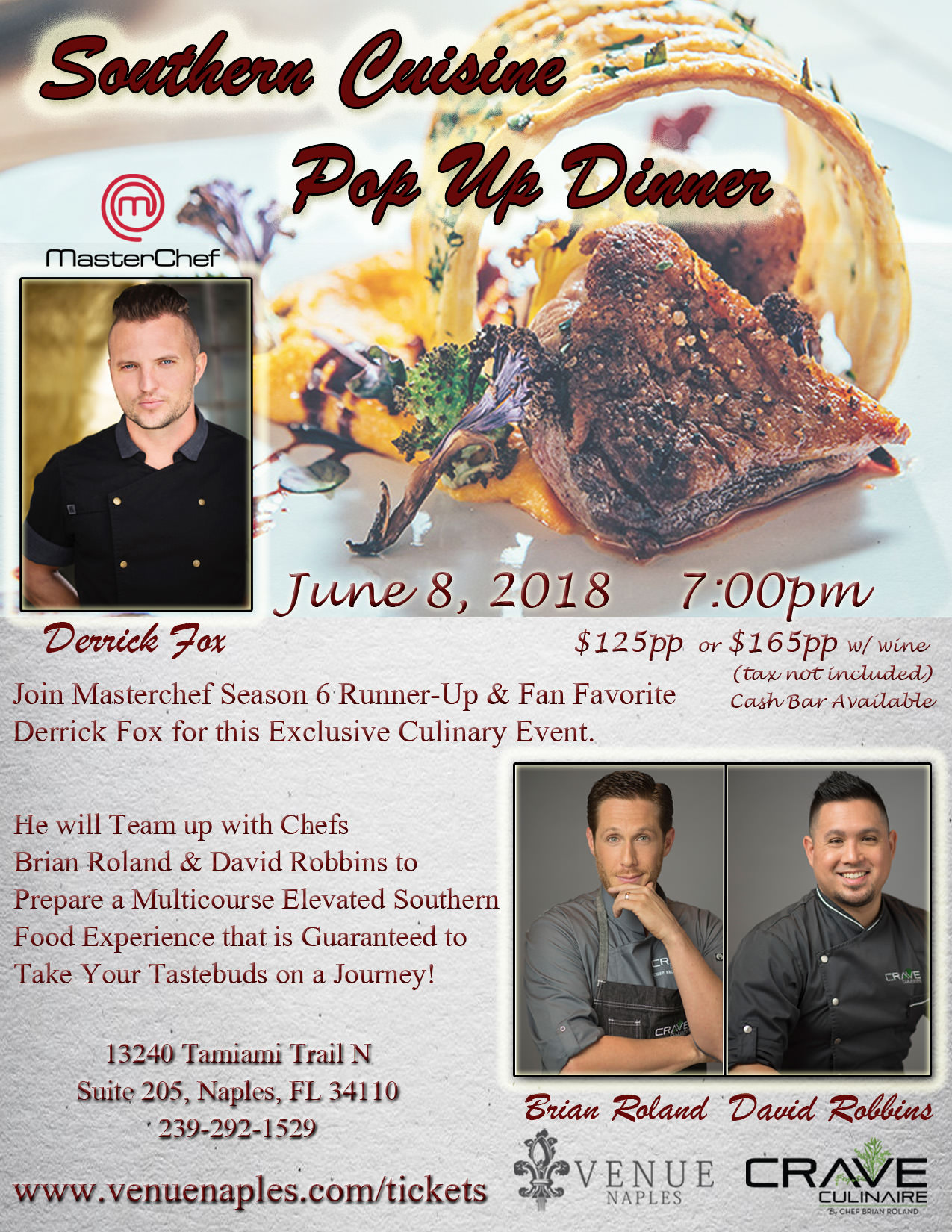 When:
July 20, 2017 @ 7:00 pm
2017-07-20T19:00:00-04:00
2017-07-20T19:15:00-04:00
Where:
Venue Naples
13240 Tamiami Trail N #205
Naples, FL 34110
USA

Cost:
$125.00-$165.00 plus tax
Join us for a night of elevated Southern cuisine with Chef Derrick Fox from season 6 of Master Chef at Venue Naples!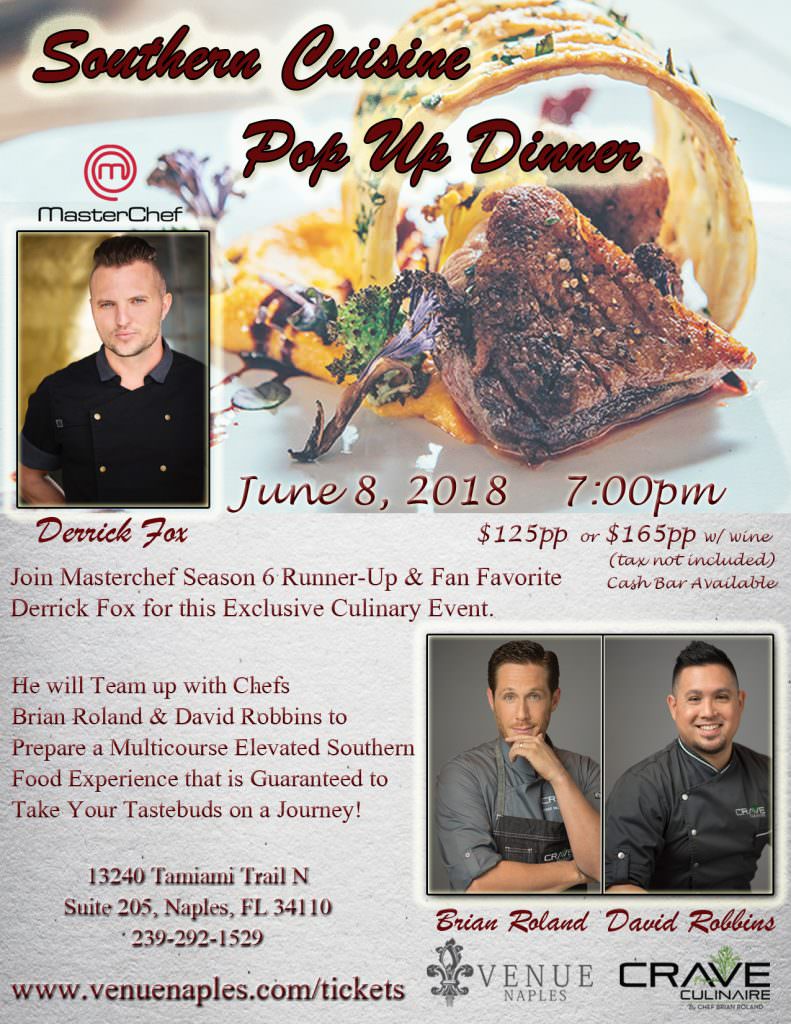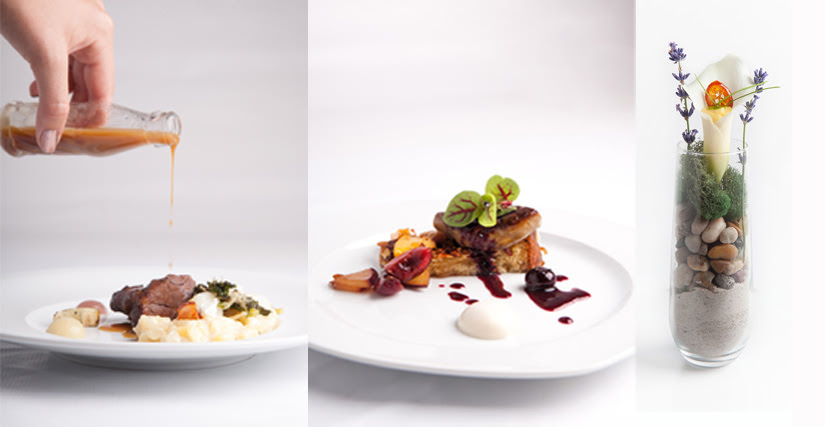 We are excited to welcome Chef Derrick Fox of Master Chef!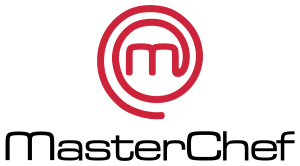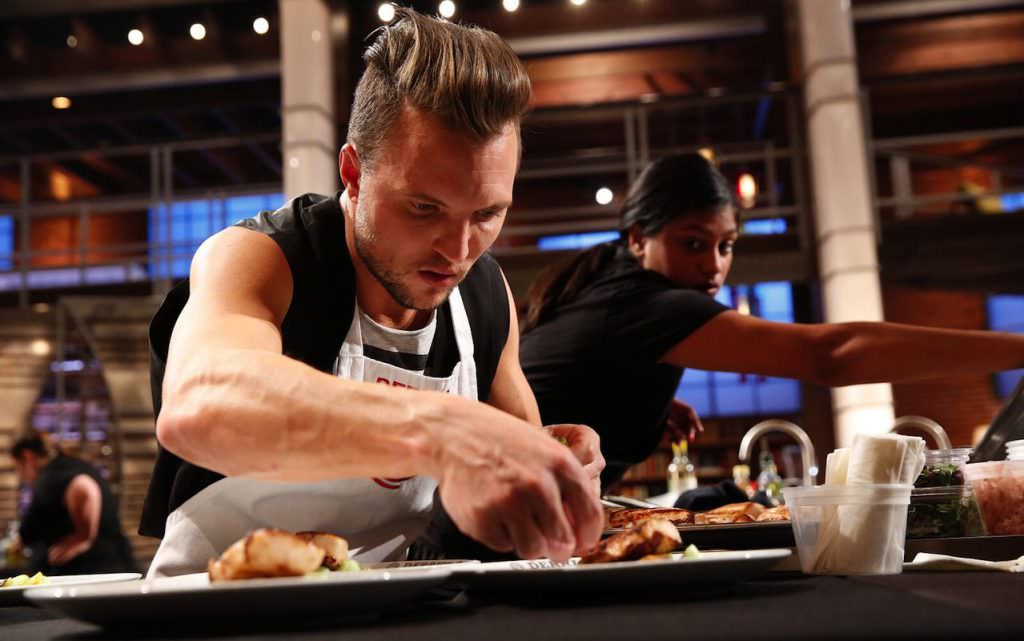 Purchase Tickets NOW as These Dinners
Sell Out Fast!! 
---
Experience Surprise:
    sur·prise
sə(r)ˈprīz
    noun

1.  an unexpected or astonishing event, fact, or thin­g.
2.  denoting a class of complex methods of change-ringing.

---
Expect the unexpected next month with Crave Culinaire's Elevated Southern Cuisine

Pop

–

Up

Dinner.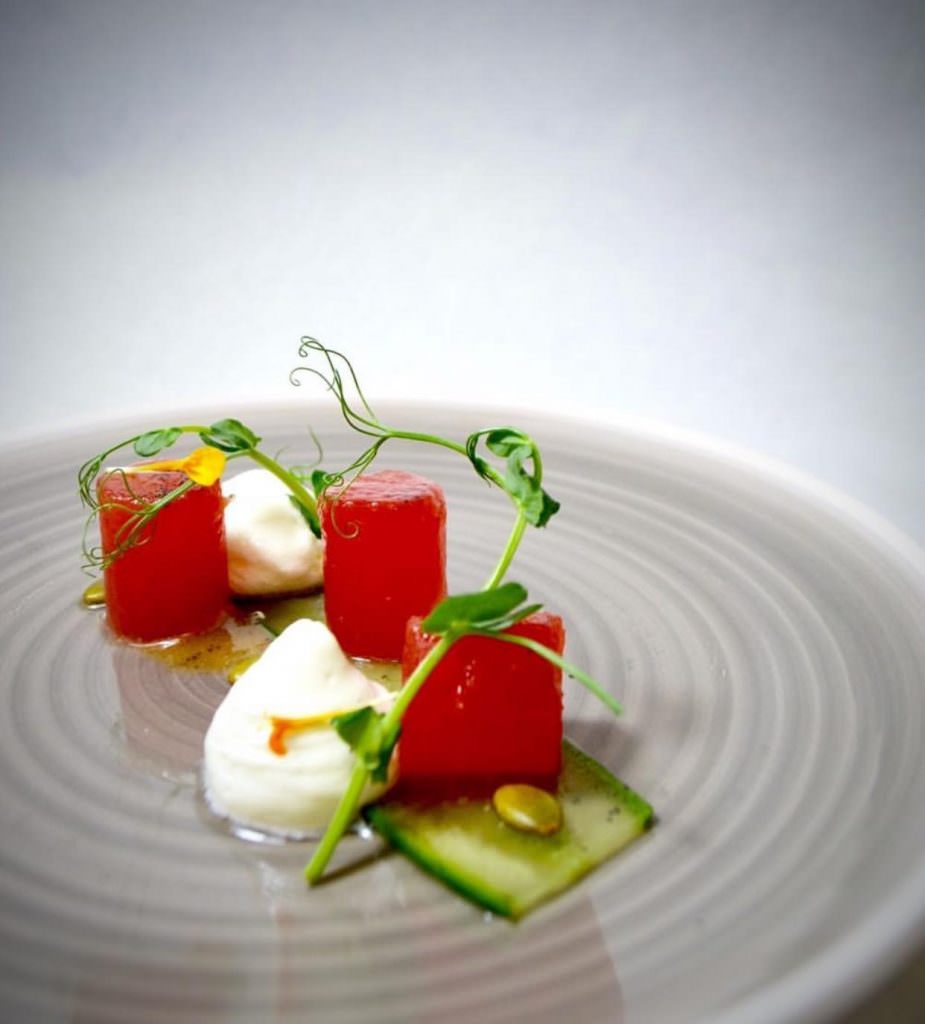 These dinners portray Crave's philosophy at its finest "Giving our guests an experience that will heighten
their senses, provoke their emotions, tease their palates, and make them smile". It is safe to say that Naples appreciates an experience like this; an atmosphere to immerse yourself in a culinary journey that will open us

up

to exploration, temptation, and obscurity.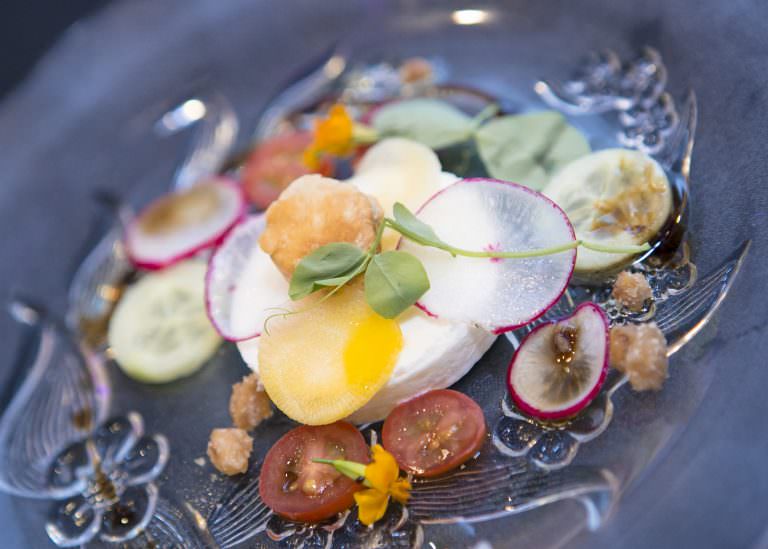 Give your senses what they crave this summer with Crave Culinaire, Venue Naples and Chef Derrick Fox!