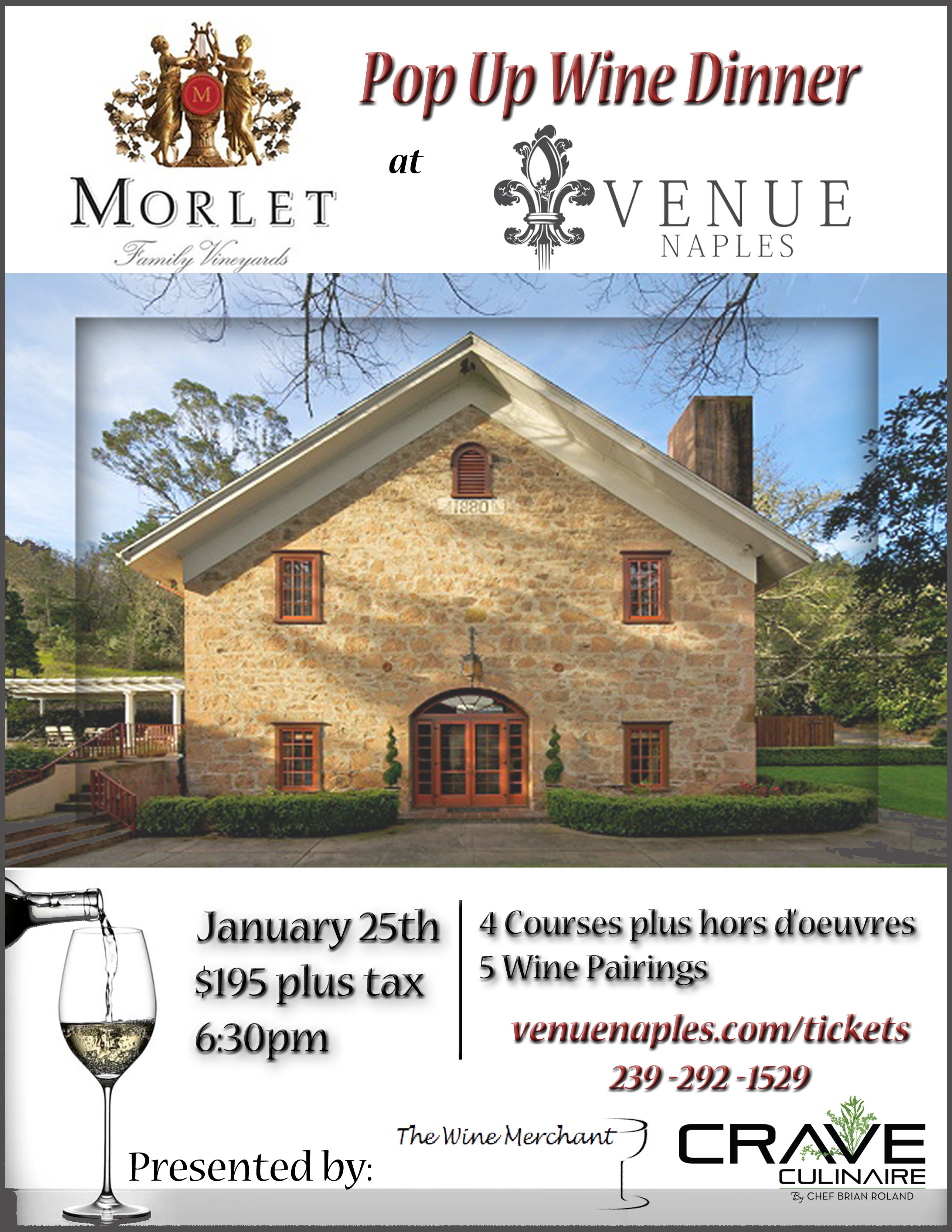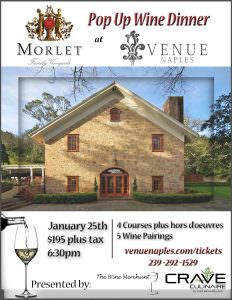 In St. Helena, the heart of the Napa Valley, Luc and Jodie Morlet
hand-craft their vineyard designated wines and unique cuvées from the
surrounding Napa Valley and from Sonoma County. Meticulously farmed
vineyards and low-intervention winemaking techniques
produce powerful yet refined wines.
Morlet Family Vineyards
The Wine Merchant and Crave Culinaire by Chef Brian Roland
at Venue Naples
6:30pm
Pierre Morlet
Champagne Reception
Course #1: 2014
'Ma Douce'
Chardonnay
Course #2: 2013 '
Coteaux Nobles
' Pinot Noir
Course #3: 2012 '
Mon Chevalier
' & '
Passionnement
' Cabernet
Course #4: '
Billet Doux
' Late Harvest Semillon
Luc Morlet represents the fifth-generation of a French winemaking family. Growing up in Avenay-Val d'Or, he spent all his spare time working on his family's estate. His university studies of viticulture and winemaking were put into practice during years of work in vineyards and wineries in Burgundy, Bordeaux, and the south of France.
When Luc left France in 1996 to join his wife Jodie in her native California, his goal was to adapt the old world principles he knew so well to his new home. The Morlet style results in wines which are harmonious in their intensity, richness, complexity and refinement. Morlet wines clearly display personality, seamless character and graceful ageing capability.