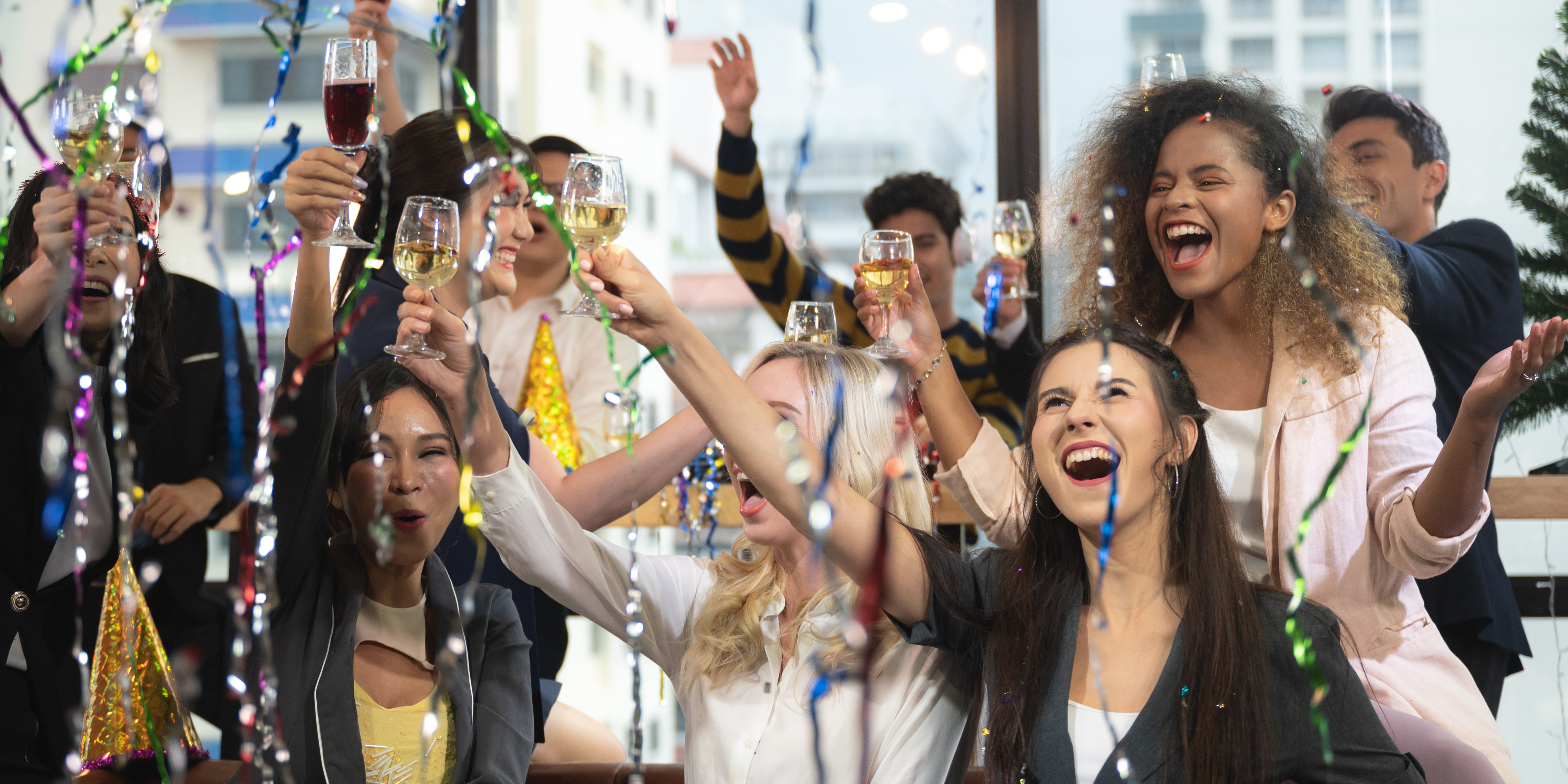 Over the years, Virtual Venue and Crave Culinaire have had a hand in creating some of the most exciting and memorable corporate events held in Southwest Florida. Worldwide companies and organizations love bringing their members to our sunny climate and sandy beaches, but continuing to raise the bar on corporate events gives companies the edge they want, and we are always striving to do just that!
Corporate events are a popular way for companies to provide value for both employees and clients. Additionally, they can be useful marketing opportunities and effective ways to boost morale.
Many trends come and go in the world of corporate events. Often, the most popular and successful trends have to do with the current environment around events. Which features do today's guests truly value in their experiences?
Elements like hospitality and catering will always be important, but the way these and other details are designed will determine how successful your event is in 2023.
Here are 5 exciting ways to design your next event.
1. Gain the First-Party Data You Need with Personalized Experiences
Events have always been one of the best ways to gain useful data from clients and customers.
Though many internet users have cookies blocked these days, consumers are often willing to provide some of their data in order to have a more personalized experience at an in-person or virtual corporate event. Just make sure you're being fully transparent with your guests about what their data will be used for.
2. Make Your Event Sustainable and Eco-Friendly
One of the most significant corporate event trends for 2023 is a move toward sustainability as much as possible. Therefore, some popular ways to make your event more eco-friendly include:
● Using recycled materials
● Catering with locally sourced ingredients
● Prioritizing low-carbon sources of energy Another easy way to make your event more eco-friendly is to host it virtually or in a hybrid setting. You can create completely customized virtual and hybrid events featuring delicious locally sourced catering with Virtual Venue by Crave!
3. Engage Audiences with Mobile Apps for Your Event
Mobile apps are a fun and engaging way to get your corporate event guests more deeply connected with your brand. After all, apps are convenient and inexpensive. They also offer plenty of options for customization depending on your guests' preferences.
4. Replace Business Cards with Networking in Real Time
Business cards may have been a useful way to network in the past, but in 2023, there are much more convenient and personal methods to connect with colleagues and clients. At in-person, hybrid, and some virtual corporate events, guests can mingle face-to-face or communicate over branded social media pages.
5. Make Your Guest Experience Larger than Life
In 2023, creating a memorable experience for your guests is the most effective marketing tool out there. Features such as immersive exhibits, hands-on activities, and staged performances could engage your guests in new ways and make your corporate event truly unforgettable.
Host an Unforgettable Event Alongside Virtual Venue SWFL with the Best Corporate Event Trends for 2023
Whether you're planning a fully virtual event or a hybrid experience in the Southwest Florida area, Virtual Venue SWFL by Crave Culinaire has the experience and expertise you need to pull off your event without a hitch. Contact us today to get started!