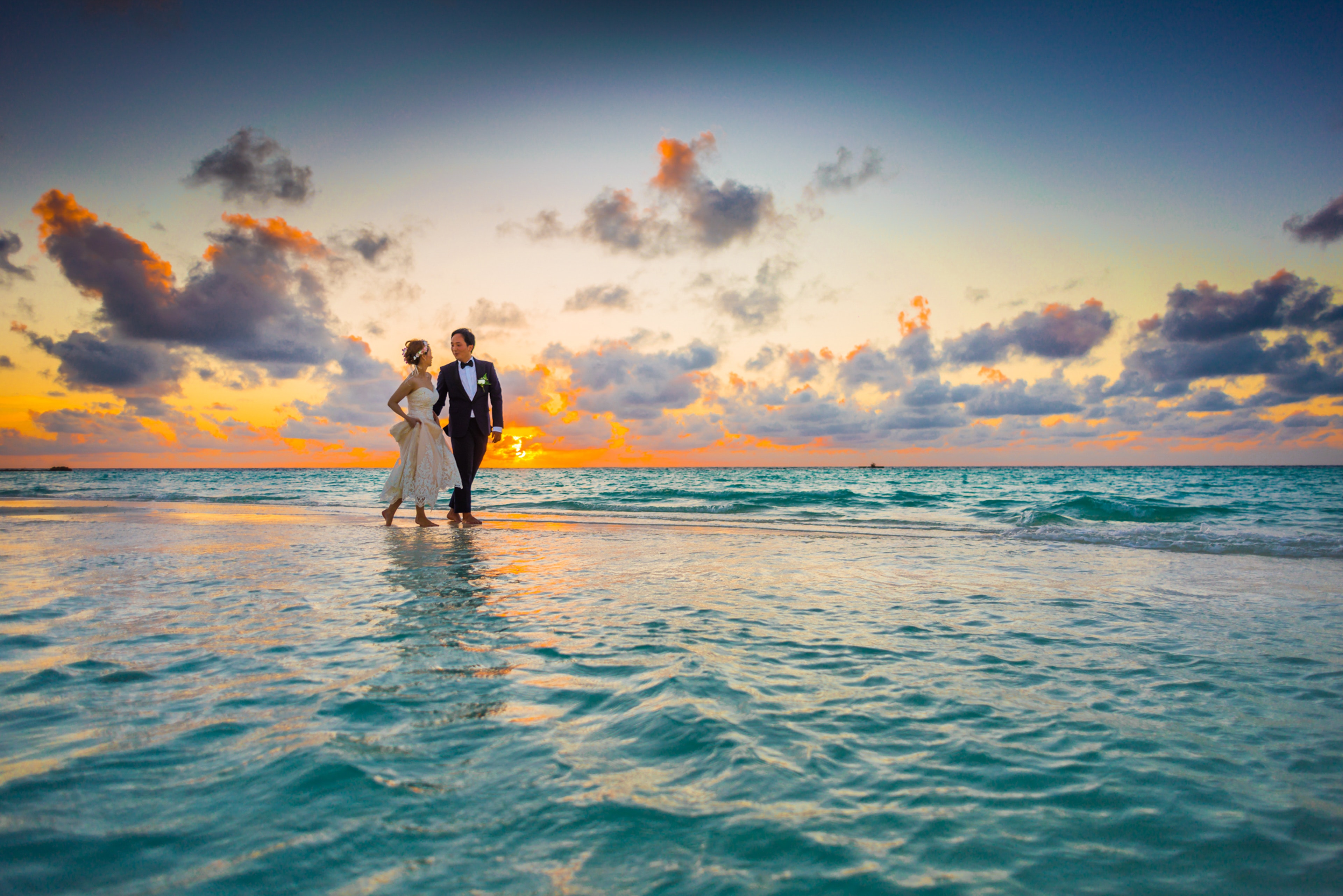 For many couples, a Sunshine State wedding is the picturesque scene they've dreamed of for years. Whether it's saying "I do" as the sun sets over the pristine ocean, celebrating with your friends and family in the perfect climate, or sailing away from the ceremony on a yacht, one thing is certain: it'll be an experience you'll cherish for the rest of your life.
To ensure that your Southwest Florida destination wedding is the happiest day of your life, follow these best practices as you prepare for the big day.
How to Host a Destination Wedding in Southwest Florida
There's no perfect recipe to guarantee the perfect wedding, but if you keep these tips in mind, you'll lay the groundwork for a celebration you'll never forget.
Choose Your Venue
Half of what goes into making a dream wedding is the ambiance itself, which is entirely dependent on the venue. Do you want to host your closest loved ones in an intimate, luxurious private residence? What about a storybook beach paradise wedding? Thankfully, Southwest Florida offers many unique settings for your nuptials.
When selecting your venue, be sure to inquire about what catering options are available. Our sister company, Crave Culinaire, is a preferred vendor for many delightful and unique properties. However, some wedding locations require that you use a specific caterer, so it's a good idea to ask.
Your ceremony should take place in a location that you will remember fondly for the rest of your life. Beaches, luxury mansions, parks, and docks are all wonderful places to bring your guests to celebrate your perfect union.
And finally, when it comes to the reception, the sky's the limit. Party it up on the beach, celebrate intimately on a private yacht, or rent out a hotel and dance the night away.
How Much Do You Want to Spend?
Your wedding budget determines a few factors: your venue, catering selection, and guest experiences.
Having a detailed budget will save you and your wedding planner (if you have one) lots of time and stress. You will know exactly what you want to spend on each part of your big day.
Destination weddings tend to be pricier than local ones, but the enhanced scenery and guest experiences are worth it. Have your budget on hand during all phases of your wedding planning to make sure your destination wedding is a huge success.
Keep Your Guests' Budgets in Mind
One of the most expensive parts about destination weddings is the travel needed for your guests. You'll want to determine how much (if any) of your guests' travel expenses will be included in your budget. This will help you settle on your guest count.
Send Out Save the Date Notices and Invitations As Soon As Possible
As soon as you select your wedding date, let your guests know. They need plenty of time to make travel plans, arrange childcare, and schedule time off work.
This advance notice will ensure that as many invited guests as possible can attend your destination wedding. Your effort will pay off when you see your loved ones gathered in a gorgeous location to celebrate your love.
Create a Wedding Website
Wedding websites are a must-have for destination weddings. Your guests will need to know many details. It's best to post updates in one place, so everyone is on the same page on your wedding day.
On your website, you will want to include details about:
Your wedding venue
Your reception venue
Nearby hotels
Food and beverages
How to RSVP
Bringing a plus-one
Bringing, or not bringing, children
Availability of alcohol
These extra considerations will help things go smoothly on your wedding day.
Choose Virtual Venue SWFL for Your Big Day
At Virtual Venue SWFL, we can help you celebrate your big day by finding the perfect venue for your dream wedding and providing comprehensive event planning services, featuring exquisite catering by Crave Culinaire. Make your Southwest Florida wedding a day to remember — book with us today!