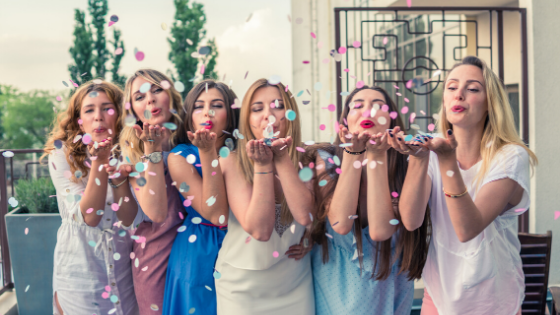 When it comes to the perfect bridal shower, a few details come to mind. A delicious menu, beautiful decorations and the company of family and friends to fill the day with everlasting love are just a few aspects of a must-have shower. And although these details shouldn't be missed, 2020 is bringing a few unique trends to the table. New ideas as well as fresh takes on classic trends come front and center this year as we celebrate the bride-to-be.
Here are the bridal shower trends we're in love with in 2020…
Bride & Groom Showers
Showering the bride and groom-to-be at a couple shower is becoming a trend that we're seeing a lot more of in recent years. Couple showers are expected to continue to make their way to the top of the list when it comes to bridal shower trends this year and we're loving it! Ditch the "no boys allowed" notion and show the beautiful couple how excited you are for them, showering them both with love. Invite close friends and family from both sides for a celebration of love and happiness that they'll never forget.
Destination Showers
It's time to think outside the box and plan a shower that goes beyond the norm. This year, many brides-to-be are planning shower weekends away at locations, such as:
The beach

Spa

Vineyard

Nature
Relax, unwind and indulge at a shower perfectly planned to pamper the bride-to-be! The amazing thing is that you don't have to travel far away to plan the perfect trip (although Aruba would be nice!). Your local spa can prove to be the right location to shower her with love before her upcoming nuptials. Remember, comfort is key. Find a place where the girls can unwind and rejuvenate, have fun and strengthen their bond.
Active Showers
Instead of sitting in one location, enjoying cake, sipping champagne and opening gifts (although this sounds fabulous as well!), many brides are opting for a little adventure during their shower. Hiking, painting classes, dance classes and wine tasting are go-to ideas when planning a bridal shower. Active showers are fantastic ways to keep the fun going in an exciting environment. Plus, you may even learn something new or adopt a new hobby in the process. Wine making, anyone?
Theme Showers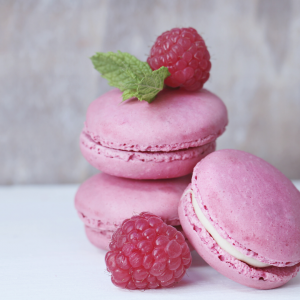 Whisk your guests away to the French Alps or show them Hollywood glam all from the comforts of your shower venue. By choosing a fun theme, you get to transport your guests to another place or time, giving them memories that will last a lifetime. Bridal shower themes we're loving include:
French Romance

1920's Glam

Black Tie Affair

Tea Party

Exotic Beach Party

Garden Celebration
Decorate your venue to fit the theme. Remember, you don't always have to be at the beach to have a beach party! Choose a menu that complements the vibe of the event, give out some fun favors that go along with the theme and watch your guests' eyes light up with delight.
Planning a bridal shower is fun and exciting! So have fun with the top bridal shower trends for 2020. We can't wait to see what other fun trends emerge throughout the years!
The team at Venue Naples is excited to help you plan the perfect event! Call (239) 292-1529 or visit www.venuenaples.com to learn more.