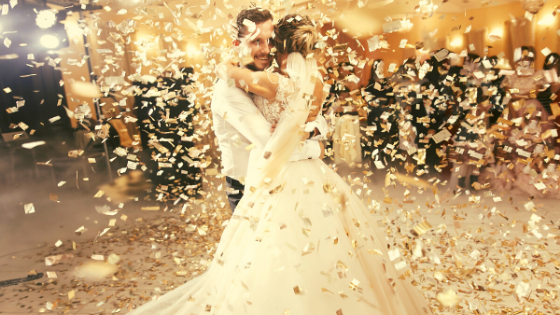 Wedding bells are ringing and love is in the air! If you're planning a big event, such as a wedding, one of the main aspects of the event will be your ceremony and reception venue. Nowadays, we have endless options when it comes to planning the wedding of our dreams, which means we can create virtually anything imaginable for our big day. Some may have been envisioning this day since they were young, knowing exactly what they want; however, some brides and grooms-to-be may be uncertain about the details. A question that gets asked a lot is,
"Should I have the ceremony and reception at the same venue?"
Although this will differ for everyone, let the event pros help you with some of the benefits and limitations of both.
Having the Ceremony & Reception at the Same Venue
Limiting the Need to Travel
Having the ceremony and reception at the same venue saves time and limits travel needs, especially for guests who are unfamiliar with the area. Due to how little guests will need to travel from your ceremony to reception space, there's not much downtime. This means that guests can sit back and relax, enjoy some appetizers, sip some cocktails and socialize with good company. Having your ceremony and reception at one venue is also beneficial if there is inclement weather. Guests won't have to risk ruining their hair or their new shoes by having to travel from one location to another.
Less Flexibility
Many venues, unless they are fully customizable, will have limitations on how far you're able to go with the look and feel of your event. You may have envisioned a certain look for your reception that is different from the ceremony. This can prove to be a challenge if you're staying in one spot as your options can be limited, depending on the type of event space.
Having the Ceremony & Reception at Separate Venues
Endless Possibilities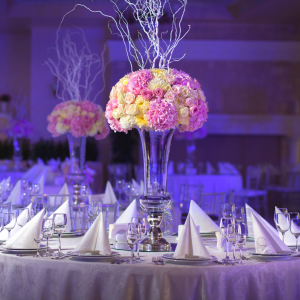 When you choose to have your ceremony and reception at different locations, the possibilities are seemingly endless when it comes to what you can create for your special day. Aspects to keep in mind when you're choosing a venue and planning your big day at separate locations include:
Distance between locations

Time frame of the event

Time of the year

Number of guests
You'll have to plan accordingly based on the distance and time frame that you're working with, so that guests aren't rushing from one location to the other. You'll also need to keep in mind the time of the year. If the event is up north, you may face snow and ice if your wedding is during the winter months. If you're here in Southwest Florida, you may have to prepare for our daily 3 p.m. showers if you opt to have your wedding in the summer months. By planning early; however, you'll be able to figure out the logistics, so that everyone has an unforgettable time.
Less Convenience
Having your ceremony at one location, then having your guests relocate somewhere else can be a slight inconvenience. Drive time and the risk of getting lost and missing part of the reception can occur, and out-of-town guests may be weary about driving from one venue to another.
No matter what you choose, be sure to find a location that speaks to you, so that you can create the perfect setting for a lifetime of happiness. Congratulations and happy planning!
The event design professionals at Venue Naples are excited to help you plan your big day! Call (239) 292-1529 or visit www.venuenaples.com to learn more.