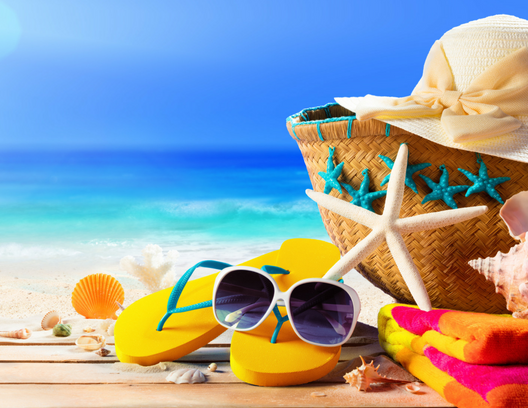 You don't need to live at the beach to enjoy all it has to offer! Sun, sand and relaxation are what makes the beach a special place, and what better way to celebrate your summertime event than by bringing the beach to your venue? Now, you may be thinking that it isn't possible, but we're here to tell you that it is…and it's actually a lot easier than you realize. Here are our top tips for bringing the beach to your summertime event.
Beachy Decor
Now, it goes without saying that beachy décor is a must for your beach-themed event. What that means can vary from person to person. Some hosts may choose a more nautical theme, focusing their color scheme on navy blue, white and red, while others go pure tropical. Add in some fun, beachy items for your guests to enjoy, like:
Beach balls

Water guns & beach toys

Beach chairs

Bright linens & serve-ware
For those who want to take their beach-themed summertime event to the next level, designate an area of the venue (if allowed) and load in some sand to make a private island oasis. Toss some beach chairs on the island, so guests can slip their toes in the sand and keep the little ones busy with beach toys and a sand castle station. It'll be fun in the sun in no time!
Island Food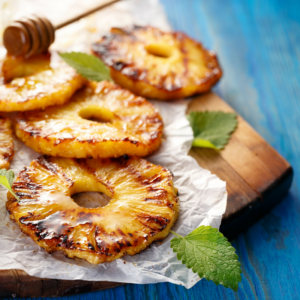 A beachy event wouldn't be the same without some island flair. Give your guests the impression of being on a private beach with island-inspired food. Grilled pineapple, seafood and chicken skewers are big hits at beach parties. Serve up some mango salsa with your appetizers and finish it off with a fruity dessert. Some island fruits to incorporate into your dessert recipe include:
Coconut

Mango

Passion fruit

Papaya

Guava
Keep the food and drinks light and refreshing. Set the mood with your island food and your guests won't ever want to leave their own private beach.
Set the Mood
Nothing sets the mood better than some island music. Steel drums really set the tone for your event and are a big hit at any beachy party. Turn your event into a relaxed affair with a steel drum band or simply download some island songs and play them in the background of your event. Turn up the heat with a little salsa lesson for your guests to get them out on the dance floor, or start up a game of beach volleyball to keep your guests entertained.
Your Beach-Inspired Event
So, the next time you're looking to set your summertime event apart from the rest, consider bringing the beach to you! The best part about a beach-themed event is that you can choose which direction you want to go with it, and there are loads of fun activities and decorations to incorporate into your event. Sun, sand and fun makes a party fun for all!
The event specialists at Venue Naples are excited to help you plan your summertime event. Call (239) 292-1529 or visit www.venuenaples.com to get started today!