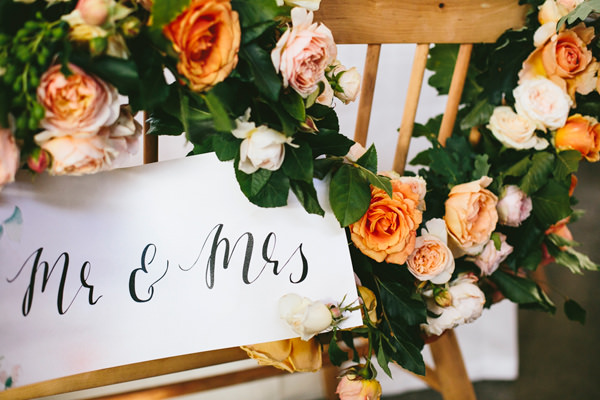 There's nothing quite as romantic as the summer breeze gently blowing through the sun-kissed trees, as you sit amongst elegant flowers lining the aisle, waiting to catch a glimpse of the glowing bride. Summer weddings are some of the most extravagant affairs, and it's no wonder why more and more couples are choosing to get married in the warm weather, relaxing atmosphere and long, beautiful days that encompass the summertime. Each year, the trends change. Some fall by the wayside as others hold firm. Here are some of the top summer wedding trends for 2018.
Vibrant Colors
This year, summer weddings bring bright, bold colors to the space. Pastels and soft hues take a backseat to bold colors, like bright pinks, oranges and jewel tones. Strong colors are emphasized throughout to add an air of sophistication to the venue. It's best to stick with two colors, so choose wisely. Experts agree that choosing more than two colors to complement your space can be a little much. Keep it simple with unexpected pops of color throughout your space and your guests will be wowed.
Summery Snacks
Unique foods, especially late-night snacks, have become increasingly popular throughout the years, and summertime weddings are no exception. We've seen donut and bagel walls grace the space, but other summertime snack options can include:
S mores

Mini pies

Berry cakes

Fresh fruit
More and more couples are opting for fresh fruit as their party favors to leave guests with a light refreshing treat.
Living Decor & Crystal Accents
Flowers aren't just used as centerpieces anymore. You can expect to find them nestled on walls, in bar areas and along the aisle to give the space a more natural garden-like feel, promoting health, wellness and happiness. Crystal touches have also been seen more and more this year, going along with the health and wellness aspect of living décor. Rose, citrine and quartz have been seen more often, and geode wedding cakes are also a hot item on many couples' menu this year. You may also find many wedding guests accessorizing with crystal clutches, earrings and other icy décor.
Tiny Details
It's all in the details this year as many couples are opting for lanterns, cafe lights and growing vines to add a romantic touch to the space. These items provide the perfect ambiance, casting a soft glow on the entire venue. Cute placeholders (think glittery crystals) and eco-friendly party favors are also on the rise, giving guests something to talk about once they leave your elegant event.
Your Summertime Wedding
The summertime brings with it longer nights, warmer days and a feeling of bliss as you sit and relax in the warmth of the summer sun. Summer weddings have always been popular, and it's exciting to see how the trends continue to change with each passing year. No matter which trends you choose, remember that you're unique, so make your wedding unique too!
The event planning experts at Venue Naples can't wait to help you plan the perfect summertime wedding. Call (239) 292-1529 or visit www.venuenaples.com to get started with our team today!