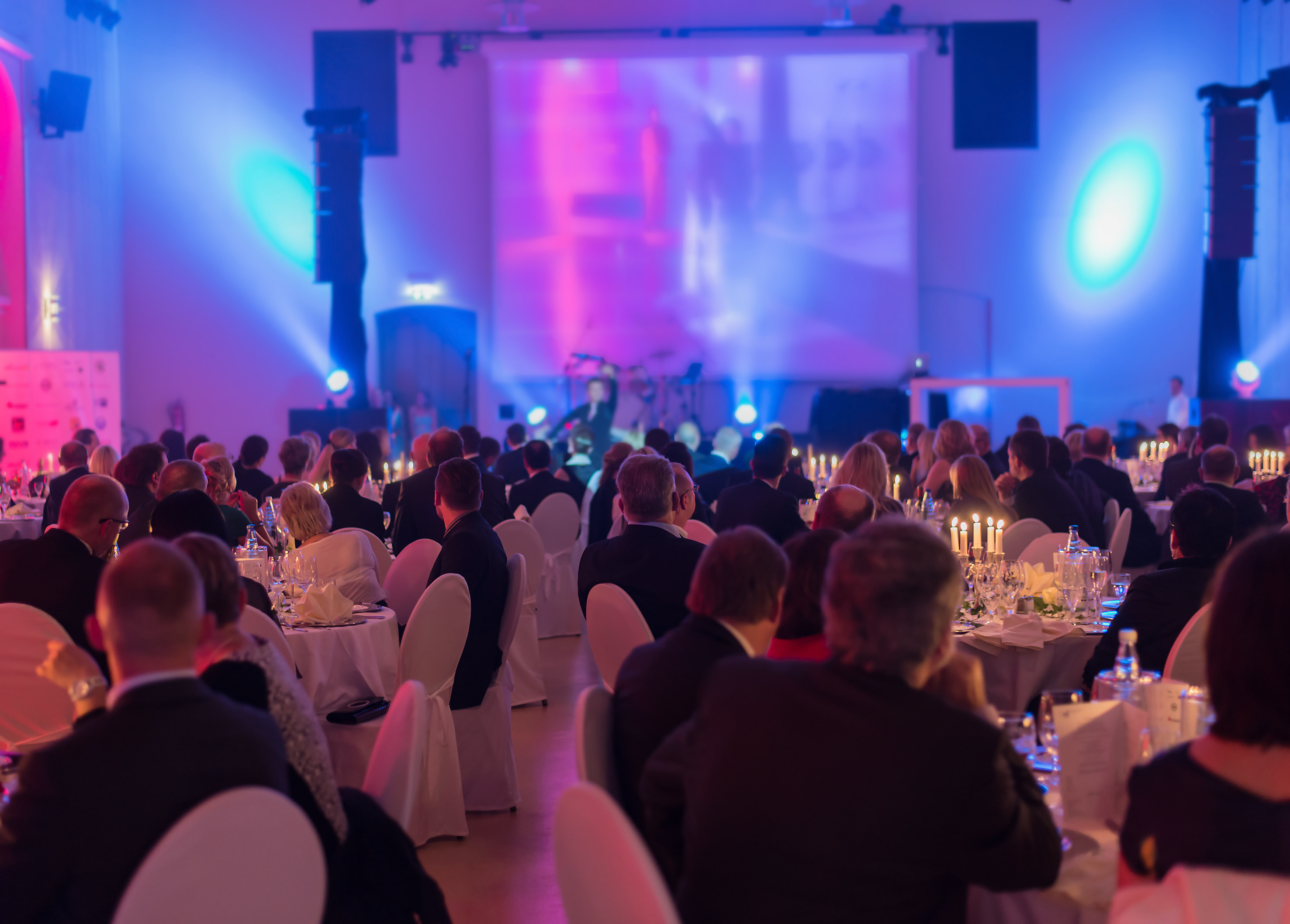 Hosting a charity event comes with a different set of responsibilities, as opposed to a birthday party or a wedding. Aspects like fundraising, committee formation and guest speakers come into play when a charitable organization is looking to host an event to raise money for their cause. Today, we're here to help with your charity event planning checklist. So, relax…with a little planning and advanced preparation, you can ensure that your charity event goes off without a hitch.
Dividing the Tasks
The first step in your event planning process is dividing the event tasks by forming committees, dedicated to a certain aspect of the event. This will ensure that the event will run smoothly. Keep these committees in mind when planning your charity event.
Logistical—Helps to generate budget and appoints the dedicated chairperson of each committee.
Event Planning—Works with the venue, vendors and entertainment, and also chooses the perfect menu for the event.
Sponsorship—Finds sponsors and helps to raise the funds necessary to host the event.
Volunteer—Recruits volunteers for the event and communicates with them, delegating tasks before, during and after the event.
By dividing the tasks into committees, each committee can focus on their specific task, reducing stress and providing increased organization to the entire process.
Choosing a Date & Venue
The venue is one of the most important aspects of planning your charity event. If a venue can't accommodate the size of your group or your event's needs, then your event can end in disaster. Things like size of the space, layout, parking, sound and lighting should be taken into consideration before booking a space. Take into consideration what time of the year you are looking to host your event. Is it going to be around the holidays? Perhaps a summertime party is on your agenda. Whatever you have planned, be sure to book your venue at least six months in advance. This will ensure you get the perfect space that meets your vision and budget without stressing over it at the last minute. Or worse yet, ending up with a space that you're not happy with.
Your Event's Schedule
Once your budget it set, your venue is booked and your sponsorship committee is hard at work, getting sponsors for your event, it's time to figure out what your guests will be doing at your charity event. Organization is key here, so be sure to have a timeline of how your event is going to play out. Will you be serving hors d'oeuvres? Maybe you'll want to include a cocktail hour before a formal sit-down dinner. Will there be a prize giveaway or a silent auction?  Other aspects to take into consideration are guest speakers and entertainment. These must be booked at least three months prior to your event. All of this must be carefully planned in advance, so your guests will be occupied and happy at your event.
Preparing the Venue
Your event venue may take care of most of the work on their end, but there are things that they can't prepare, such as seating charts and layout of activities. You will need to work closely with your venue to ensure that everything is laid out exactly how you envisioned. Be sure to have dedicated spaces for the media, photographers and promotional items. And be sure to finalize the menu with the caterer, so that you're getting exactly what you want for your guests under the budget that has been set for you by the logistics committee.
Planning a charity event may have its set of unique tasks, but in the end, the most important part is hosting a great event and moving toward meeting your charity's goals. Our experts are ready to help you plan the perfect charity event. Please call (239) 292-1529 or visit www.venuenaples.com.