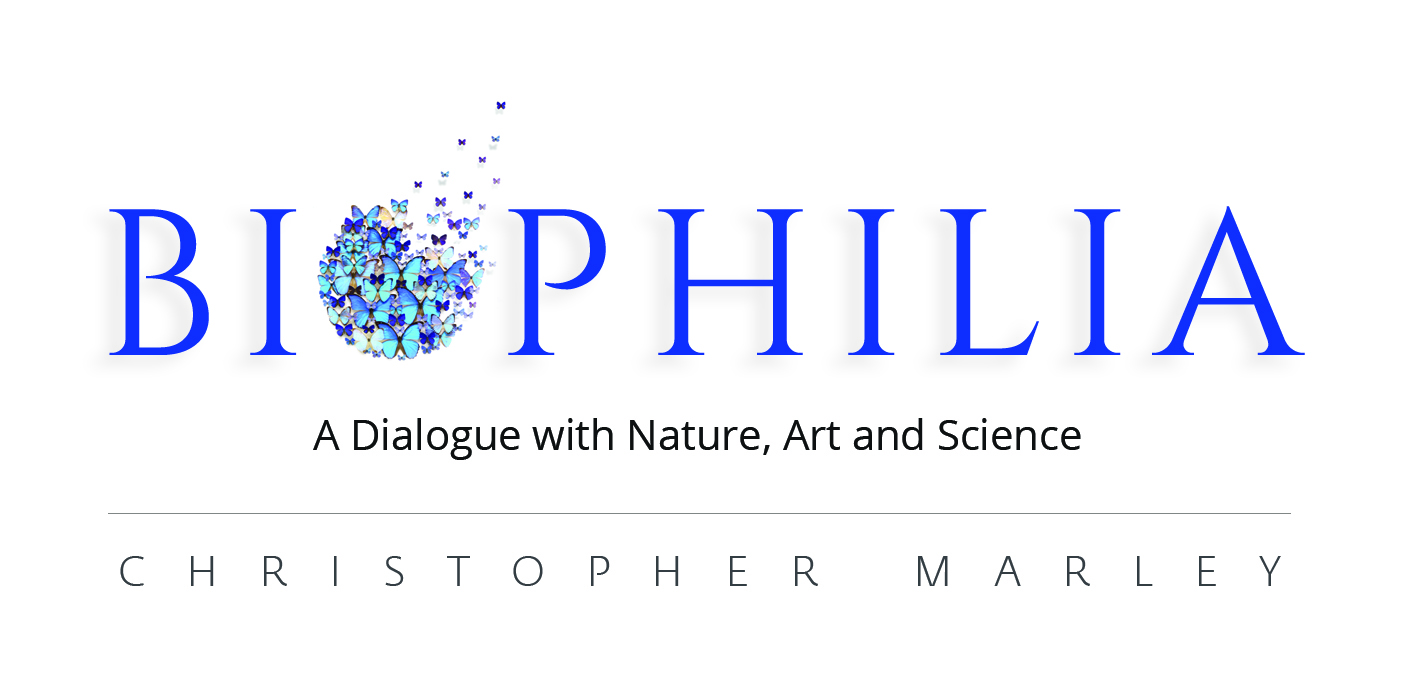 Naples, Florida, February 6th, 2018– Venue Naples, a fully customizable high-end event space and the Gallery of Amazing Things will host an exclusive 4-day exhibition and sale of "BIOPHILIA – A DIALOGUE WITH ART, NATURE AND SCIENCE." The exhibition will be open:
Saturday, February 24th 12pm-5pm open to the press and public for a preview.
Saturday, February 24th 6:30pm-10pm a VIP reception and collector party with passed
bites, stations and cocktails by Crave Culinaire.
Sunday, February 25th, 10am-5pm with Brunch Bites and Mimosas from 10am-2pm.
Monday, February 26th, 9am-5pm with a Chef's Demonstration at 12pm
Art of the Perfect Bite – eating with your eyes, a chef's perspective.
Tuesday, February 27th, 9am-5pm with a Chef's Demonstration at 12pm
Innovative Cocktails – awaken your senses.
Artist Christopher Marley unveiled BIOPHILIA on December 5th, 2017 at the Gallery of Amazing Things (www.galleryamazing.com) and the Weiner Museum of Art in Dania Beach, Florida. More than 1,200 guests attended the ground breaking exhibition opening. BIOPHILIA showcases over 400 original pieces of Marley's work, some of which are being seen by the public for the first time. The 20,000 sq. foot exhibit exemplifies the connection between art, nature and science. Marley, an artist and best-selling author, created this three-dimensional exhibit during the course of over two decades, utilizing animal, mineral and plant subjects.
All of the organisms featured in this exhibit are either reclaimed or have been sustainably harvested. BIOPHILIA—A Dialogue with Art, Nature & Science runs from December 6th, 2017 through March 31st, 2018.
For more information about the BIOPHILIA exhibit at Venue Naples, please visit https://www.venuenaples.com/calendar/action~month/exact_date~1517461200/request_format~json/ 
About 
About Christopher Marley 
Marley's artwork has been exhibited by over 500 galleries and retailers worldwide, and is prized by collectors and museums. His second book, "Biophilia" (Abrams, 2015) is a New York Times Bestseller.
Marley's work has been featured in The New York Times, Wired, Slate, The New Yorker, The Times (UK), Condé Nast Traveler, Marie Claire (France), Vogue (Italia), Town and Country, Audubon magazine and on CBS Sunday Morning. His work was the design inspiration for the Nike Track shoes used by the athletes in the 2016 Olympic Games.
Art's purpose is to heighten our aesthetic sensibilities, to sharpen our ability to experience beauty, to empathize with those life systems we come into contact with, to derive pleasure or stimulation from our interaction with arranged elements, in whole or in part his previous solo exhibitions include Bergdorf Goodman and the flagship Saks 5th Avenue in Manhattan, Gump's in San Francisco, and La Galerie Imaginaire du Bon
Marche (Paris), The Wynn, Las Vegas and the Cornell Museum of Art. Marley's work was also featured in Guillermo del Toro's 2016 "At Home with Monsters" exhibit at the Los Angeles County Museum of Art (LACMA).
Marley's images have been licensed by the World Wildlife Fund, National Geographic Explorer, Kyoto Journal, Science News, Johns Hopkins University Press, and Philosophical Transactions of the Royal Society of London.
In September 2017, Marley's Pheromone Asia Studio opened in Beijing—the first entity to be granted legal permission to import insect specimens into the People's Republic of China.
About the exhibition 
CHRISTOPHER MARLEY | BIOPHILIA: A Dialogue with Art, Nature and Science opened on December 6, 2017, and runs through March 31, 2018. Admission is complementary.
Located in the former EVOO Market in Royal Cove Plaza, Venue Naples is perfectly situated in North Naples just north of Immokalee Road on US 41.
Venue Naples 13240 Tamiami Trail N Suite 205, Naples, FL 34110 (239) 292-1529 www.VenueNaples.com
About Venue Naples:
Venue Naples was founded by Chef Brian Roland and his wife, Nicole Roland. The idea behind Venue Naples was to design a transformative space to host high end events in Naples. This allows their clients to create a multitude of social, corporate, wedding, or themed events with an easy to design backdrop. Paired with the food and wine service of Crave Culinaire, leaves each guest with a memorable experience. Their team has built a space that is appealing to the eye and completely customizable to give their clients the freedom to create whatever theme they desire.