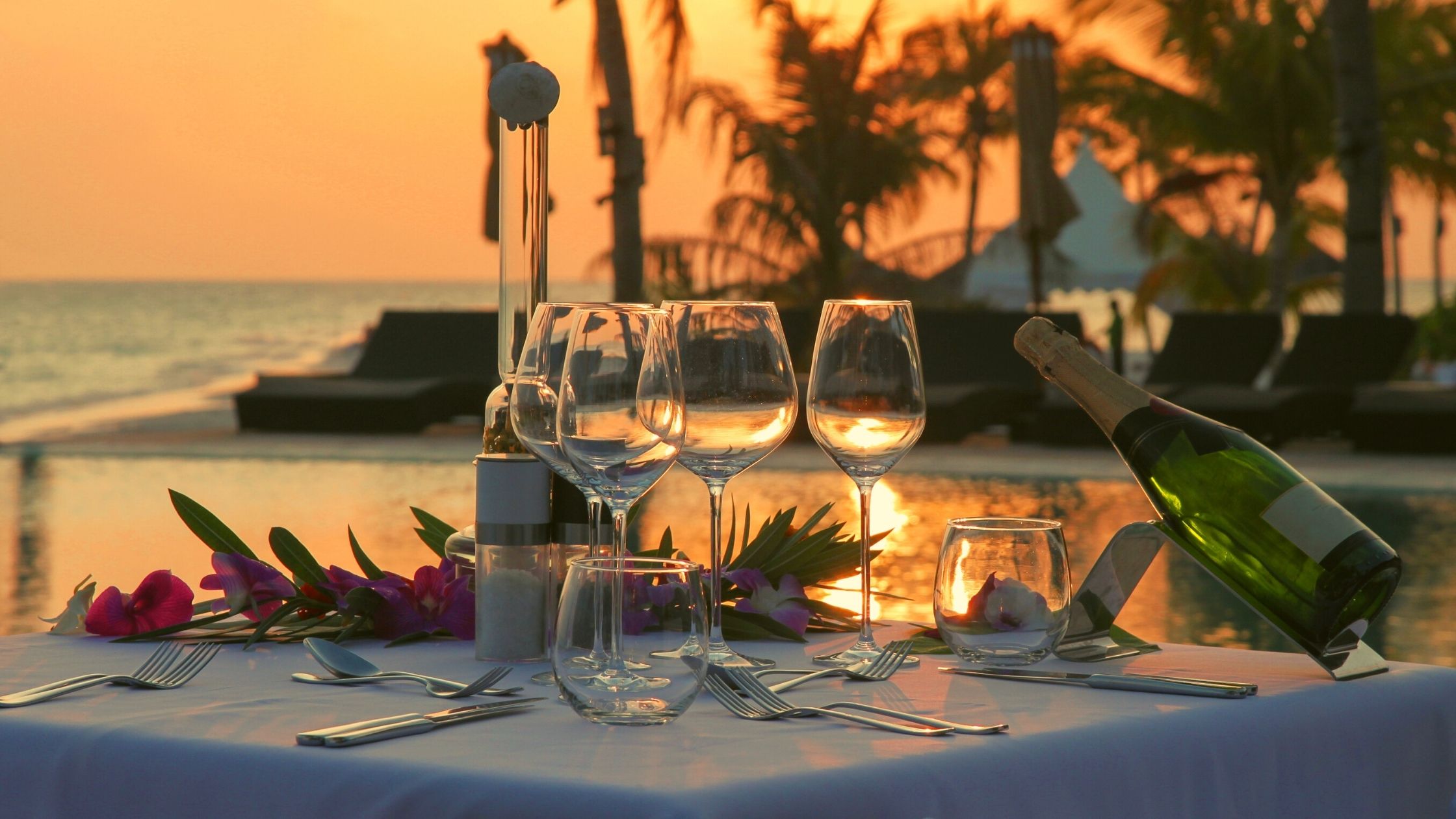 When planning an event in Southwest Florida, we tend to have an advantage over other areas of the country, especially when it comes to the venue. Whether you're looking to organize the most epic birthday bash ever or you're planning a romantic intimate wedding for close friends and relatives, the beach is the ultimate backdrop for any type of event. From weddings to baby showers, elegant soirees to more casual affairs, you'll find the ambiance you're searching for on one of our pristine white sand beaches. So, if a beach picnic or party is on the agenda for 2022, let our team help you plan every aspect of it, and let's make it luxurious, shall we?
Glam-up your beach picnic with these top tips.
It's All in the Details
Many events can be held on the beach, and when you're looking to plan a glamorous event, the beach is the perfect place to do so. We recommend a private beach for more seclusion, so that your guests have more of an intimate experience. Cordon the area off with elegant ribbon and show your guests the VIP experience they deserve. Here in Southwest Florida, we recommend planning your party around the  iconic sunset, so that it serves as the ultimate backdrop to your event. Consider having your event begin about an hour before sunset, so that your guests are in attendance before the breathtaking spectacle begins.
Oceanside Menus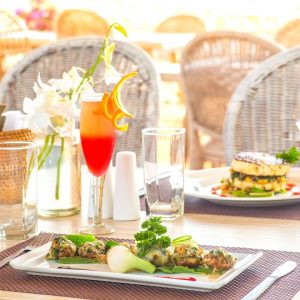 What you serve at your event is extremely important, as it sets the tone of the gathering, whether it be an anniversary party, bridal shower, or extravagant wedding. Choosing cuisine that pairs well with the balmy breezes and salty air are recommended. Try incorporating the following into your beach event:
Sushi
Oysters
Mini crab cakes
Coconut shrimp
Surf & turf entrees
Garden greens
Key lime desserts
Having the right caterer by your side throughout your event will have a major impact on your menu. It's advised to partner with a caterer and event planning team that listens to your needs and carefully curates the menu and ambiance that you're looking for at your event on the beach.
Over-the-Top Decor
Decorating a beachside event means accenting the tranquil setting around you with décor that matches the tone of your event. From the perfect lighting to the most beautiful tablescapes, how you set up your beach gathering sets the mood of the event. You may want to consider incorporating seasonal items into your décor, like pumpkins during the autumn months or delicate spring flowers to accentuate your party even more. Don't be afraid to push the envelope here and opt for more lavish displays to really amplify your overall surroundings. Working with event planning professionals will allow you to create a moment for your guests through the décor you choose, whether it be lantern lighting, flower petals or tiki torches lighting the way to the water.
The Perfect Beach Picnic
No matter what type of beach event you're looking to host, rest assured that with a little planning, it will be a success. You really can't go wrong with having your event on one of our idyllic white sand beaches and with the help of an experienced team by your side, you'll be on your way to a magical moment for you and all of your guests.
The team at Virtual Venue SWFL can't wait to help you plan your next event in paradise! Call (239) 292-1529 or visit www.virtualvenueswfl.com to get started.