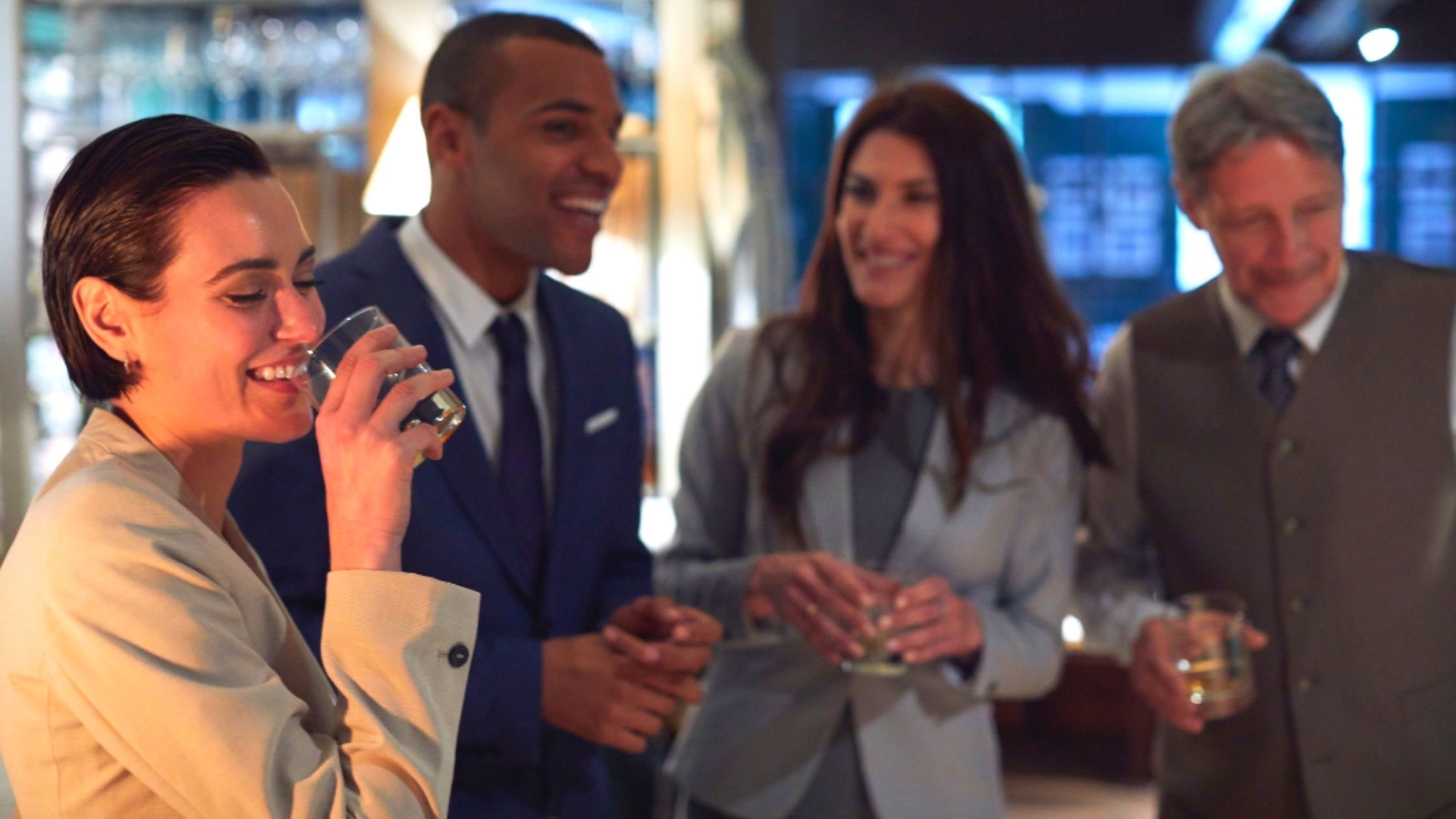 Springtime is quickly approaching, and although most parts of the country are looking forward to a bit of a reprieve from the cold, here in Southwest Florida, we don't have to worry about that. Spring means something different here, and as season begins to dwindle, it's the perfect time to plan your summer business retreat. Not only will you have more time to go on an epic retreat, your staff will be less stressed with a lighter workload, and when it comes to business retreats, we have a few ideas to take your business outing from boring and basic to bright and exciting. From the moment your team arrives to well after they leave, with these helpful tips, you'll be able to make an impact on them and give them an experience that they can hang onto for years.
So, if you're planning an event for your team, here are some pro tips to take your business retreat to the next level.
The Welcome Party
Depending on the size of your team, not everyone may know each other well enough to be comfortable just diving right into the retreat. By hosting a welcome party, however, you'll be able to help teammates break the ice, chat and get to know one another in a more informal environment, so that when the retreat actually starts, they're more comfortable in the situation. Think casual cocktail hour held either at the retreat location or at a nearby restaurant or event space. Keep it informal, relaxing and catered to your teammates mingling and getting acclimated to their surroundings.
The Retreat Location
The main goal of a retreat is to strengthen your team as a whole. This typically means getting out of the office and exploring somewhere that's more conducive to growth and brainstorming. Instead of a conference room at a nearby hotel, you may want to consider hosting your business retreat at the following types of venues:
Lodges
Hiking trails
Beachfront venues
Beaches
Campgrounds
Here, you'll be able to accommodate your team, allowing for enough room to keep everyone comfortable and safe. Being outside also helps to promote productivity, allowing for more to be accomplished at your retreat.
Break Time
Once the icebreakers, scenarios, games, brainstorming sessions and other group exercises are underway, be sure to schedule in breaks, so that your staff can take a moment to reflect on the event. From catered meals to a hike into the woods together, don't forget to carve time out for your team's mental and physical well-being, so they're able to feel refreshed and reinvigorated once the retreat has wrapped up.
The Event Team
You're already busy planning and running your retreat, which means the last thing you want to have to do is worry about all of the event details. Leave that to the professionals, who will be there to set up any activities, food stations and anything else that's a part of your event. Working with a dedicated team will allow you to plan out the perfect menu, as well as design an event that delivers both productivity and enjoyment for all in attendance. Taking care of your team is always a top priority, and by planning a business retreat they'll love, you'll be able to take the success you already have and amplify it to new heights.
The event planning professionals at Virtual Venue SWFL can't wait to be a part of your business retreat! Call (239) 292-1529 or visit www.virtualvenueswfl.com to get started.