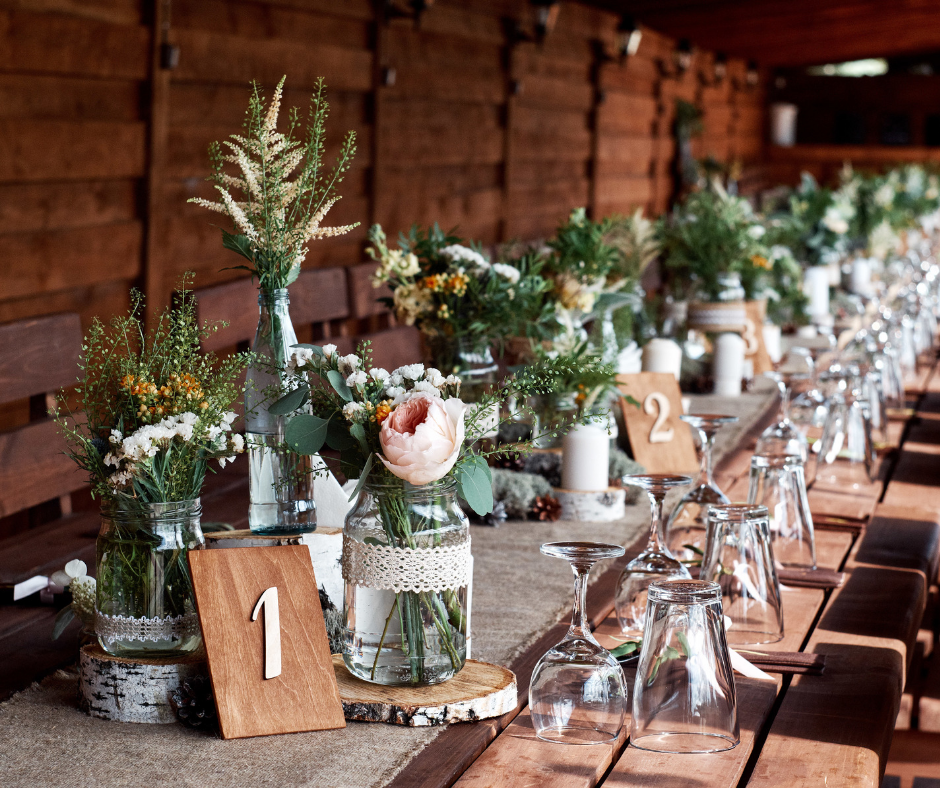 Your event, whether it's a wedding, birthday party, social gala or corporate affair, deserves to impress. You may have been planning this event for quite some time, knowing all of the aspects that you wish to include, but you're still finding that you want more. Keeping your guests in one spot during the course of your event can sometimes result in them getting a bit restless, despite the fact that there are many activities taking place. To alleviate this feeling, you may want to consider transitioning your guests through different spaces during the course of your event. Here's how to keep your guests moving through multiple event spaces.
Cocktail Hour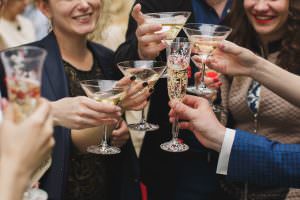 Consider starting your guests off with a charming cocktail hour, filled with light bites and an intimate ambiance to help them settle into your event and get to know one another. You may want to serve a signature cocktail with passed bites, so that guests can mingle and enjoy some delectable cuisine, without ruining the main course. Set up some high-top tables, so guests can move about freely, but still have a place to consider as 'home base' keeping this portion of your event more casual. You may also want to consider hosting this portion of your event outside or in a smaller part of the venue, in order to create a more intimate feel.
The Main Course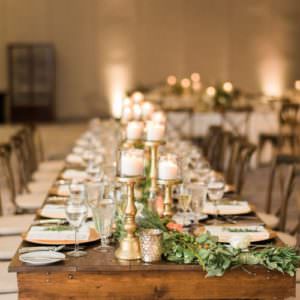 Once it's time to switch gears to the main course, move your guests into the dining space for dinner. This part of your venue can be slightly larger than your cocktail hour space, accommodating all of the necessary tables and chairs for all of your guests. Set the mood with lighting, music and décor, and serve your guests expertly-prepared cuisine. As your guests enjoy all of the small details of this space, watch as they slip away into your event.
Letting Loose
Once dinner is over, transition your guests once more into a new part of the venue. This final move might be to the largest part of the space, so that your guests can have some fun. Incorporate aspects into the space, such as:
A dance floor

Coffee & dessert stations

Photo booths

Games

A cocktail bar
This is the portion of the night, where your guests are ready to let loose, be comfortable and most importantly have fun! In escorting your guests through a unique space for each part of your event, they get to experience different emotions. Cocktail hour gave guests the chance to get to know each other in a casual environment. Dinner served guests with the chance to enjoy each other's company over delicious cuisine, and the final portion allows your guests to have fun and relax.
The Benefits of Multiple Event Spaces
Transitioning guests through multiple spaces during your event, especially for a longer event, reduces boredom and feelings of being in one space for too long. Even though your guests may not leave the venue during the course of your event, letting them explore different areas of the space helps them to stay energized, while looking forward to how the next part of the night is going to unfold.
At Venue Naples, our team of event design professionals is ready to make your event shine. Call (239) 292-1529 or visit www.venuenaples.com to learn more!