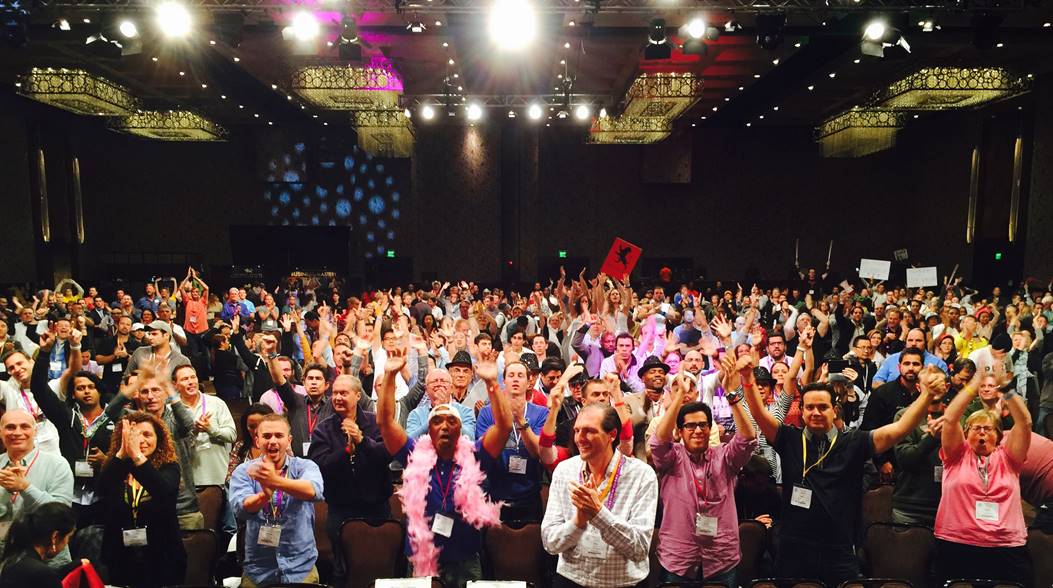 (photo credit: David Meerman Scott)
If you've ever been to a corporate event, you know that there are many opportunities to network, learn about your team and celebrate the accomplishments of the staff. Corporate meetings are designed to take the pulse of a business, improve upon business practices and celebrate success. Planning a corporate gathering can seem pretty black and white; however, the corporate world is evolving. Meetings in boring conference rooms with lackluster coffee and sugary donuts are out. The time to impress at your corporate meeting is now. Corporate events are becoming more intense and impressive. Here are the ABC's of a successful corporate meeting.
The Perfect Venue
Say goodbye to the boring conference room and hello to an event space. It's important to choose a venue that your guests will appreciate and enjoy. Look at what you're trying to accomplish at your corporate meeting. Is it a team-building event or is it an awards recognition ceremony? No matter what the goal of the meeting is, your space will need to accommodate the needs of your event, so that your staff, clients and other guests can be comfortable and have an experience that is both positive and memorable. You may want to look for an event space that is multi-purpose, so that you can design your event to be unique, leading your guests through different activities or events. The point is, don't limit yourself when it comes to the right event space for your corporate meeting.
The Right Tone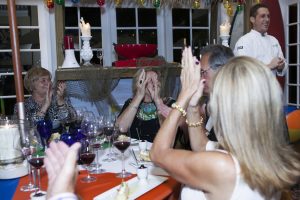 Set the tone of your event and don't be afraid to get creative. Boring corporate events are out. Excitement is in. Consider choosing a theme for your event and emphasize it with various features, such as:
Decor

Food

Signature drinks

Marketing & invitations

Activities
Add some excitement, so that your guests don't think that it's just another corporate gathering. Push the envelope when it comes to innovative food selections and plan activities to get your guests involved. Interaction is important for a successful event, so get your guests conversing with each other in a relaxed environment.
The Feedback
Perhaps one of the most overlooked elements following an event is the feedback. So often, event planners are so immersed in the planning part of the event, that they fail to get feedback once the event has taken place. This is a crucial part to a successful event, especially a corporate meeting. Ask your guests what they liked and what could have been done differently. Constructive criticism is key to getting better, so embrace it.
Getting the feel of your event straight from the people who experienced it can help you better prepare and improve upon events in the future.
A Successful Corporate Event
There are many moving parts when it comes to putting together a successful corporate meeting. Remember, don't be afraid to think outside the box when it comes to planning your next corporate event. Not only will your staff and guests have an experience to remember, you can increase employee morale, build the team and succeed as a company.
At Venue Naples, our event design professionals are well-equipped to handle your corporate meeting. Call (239) 292-1529 or visit www.venuenaples.com to learn more.