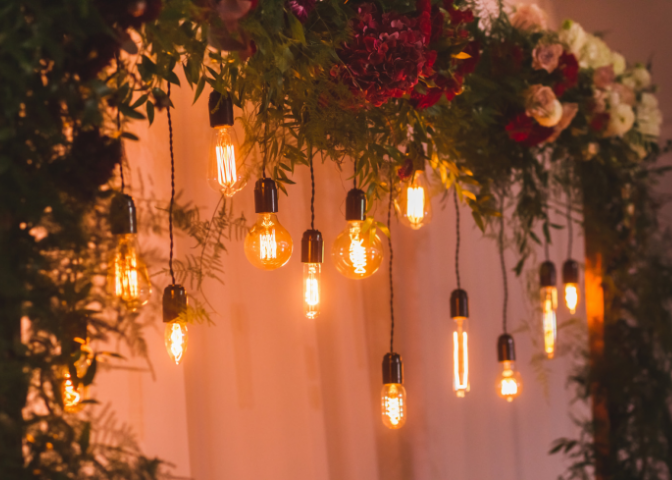 The trickling of running water, the tranquil breeze through the trees and a light air of serenity in the space make for a relaxing evening in the garden. Garden parties are a popular way to celebrate everything from bridal showers to birthdays, and the reason is simple. The sheer elegance of a garden party is unmatched. Although throwing a garden party likely means that it will be outside, more hosts are opting to bring this type of soiree inside. Not having to worry about the weather or any outside noise can create an even better experience for your guests. Here's how to throw an indoor garden party that will impress and delight your guests.
Ambiance & Design
A garden party wouldn't be complete without some elements of an actual garden. Decorate your space with lush designs by way of plants of various shapes and sizes placed throughout the venue. Having real, live garden elements creates the look and feel of being in an actual backyard garden. Don't let the four walls limit you. Design a space that is intimate and classy to set the mood and create an ambiance that your guests will feel the moment they walk through the door. Let them be transported to a unique space that you create.
Elegant Tablescapes

Create a soft tone by incorporating delicate florals on your tables. Perhaps fill a vase, or better yet, a tea kettle, with a beautiful arrangement of flowers, which complement the pastel glassware and floral dinnerware that is neatly placed on your tables. Have an ice bucket with edible floral ice cubes to add a little something special to their drinks. The little details go a long way, helping your guests hold on to the memories that they make at your garden gathering.
Garden Entertainment
Picture yourself relaxing in the tranquil garden setting with sounds of a string quartet playing softly in the background. Your guests are enjoying their time by partaking in some garden games, such as horse shoes or croquet to get them mingling and enjoying each other's company. If you've got the space, consider creating a spot for activities that your guests can enjoy in this indoor garden oasis.
Delicate Cuisine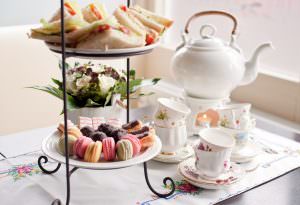 Finally, no garden party is complete without the right cuisine. Keep your dishes light. Consider delicate light bites like:
Cucumber sandwiches

Mini dessert tarts

Deviled eggs with fresh herbs

Bubbly refreshments
Have these bites passed around for guests to enjoy, while they play a game of croquet with friends or simply take in the classical melodies of the string quartet. A garden party is not the space for heavy dishes, so be sure to keep to a light menu. Finger foods work perfectly in this type of space, due to the fact that guests can enjoy them while they interact with each other.
Creating a Memorable Garden Gathering
Your indoor garden party deserves to shine, even if it is enclosed within four walls. It's what you make of it, so be sure to set the tone of the space with elegant design and amaze your guests, right down to the ice cubes served in their drinks. Design a moment that your guests will never forget, and do this with the gentle backdrop of a tranquil garden.
At Venue Naples, our team of event design professionals is ready to help you create something truly magical for your guests. Call (239) 292-1529 or visit www.venuenaples.com to learn more…