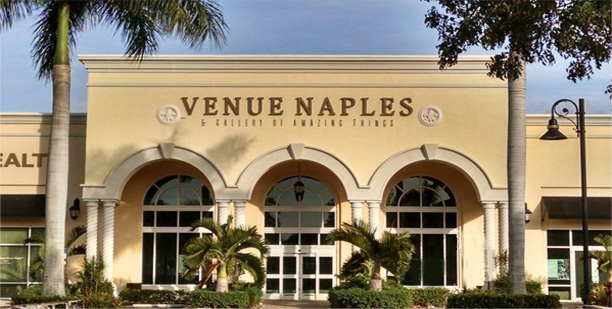 Naples, Florida, May 20th, 2020– Southwest Florida event center, Venue Naples, announces that it has officially reopened for small gatherings. The event space has been closed since March, due to the current COVID-19 pandemic, but has recently gotten permission to reopen its doors as part of full Phase One of Governor DeSantis' reopening of Florida plan. The fully customizable event space is home to many events, ranging from social galas and birthday parties to wedding receptions, corporate events and more.
Venue Naples (www.venuenaples.com) includes features, such as movable walls, enabling the staff to create spaces from small to large, transforming the venue into anything imaginable. Being able to create any atmosphere from garden soirees to an underwater oasis, rock and roll parties and everything in between makes Venue Naples unlike any other event center in the area.
The Venue Naples team emphasizes that they are following strict protocols and procedures to ensure the safety of their guests. Led by Brian and Nicole Roland, Venue Naples has become a popular destination for a multitude of events, big and small. For now; however, the team is focusing on small parties and gatherings to adhere to the guidelines set forth by the full Phase One reopening plan.
The event center is available for bookings, and will kick off its reopening with an event on Friday, May 29th, featuring celebrity musician, Matty Jollie. The event will feature a three-course dinner, glass of wine and entertainment, while maintaining social distancing procedures. Tickets for the event can be purchased at www.venuenaples.com/tickets.
The Rolands speak about the reopening and what it means for the community.
"We've definitely missed serving our community, but the time had to be right for us to reopen. We feel that through maintaining social distancing and ensuring that our space is in impeccable condition, our guests will have a wonderful evening, filled with amazing food and top-notch entertainment. We're excited to see everyone again, and we're looking forward to more events in the future," they say.
About Venue Naples
Venue Naples is a fully customizable, multi-use event space and art gallery, created and managed by Nicole Roland, incorporating fine dining and exquisite service. The mission of Venue Naples is to create an environment that transitions into an experience, allowing clients to create a variety of social and corporate events. Paired with the food, wine and service of Crave Culinaire, Venue Naples is the outlet for this experience. A space where, if you can dream it, we can create it.