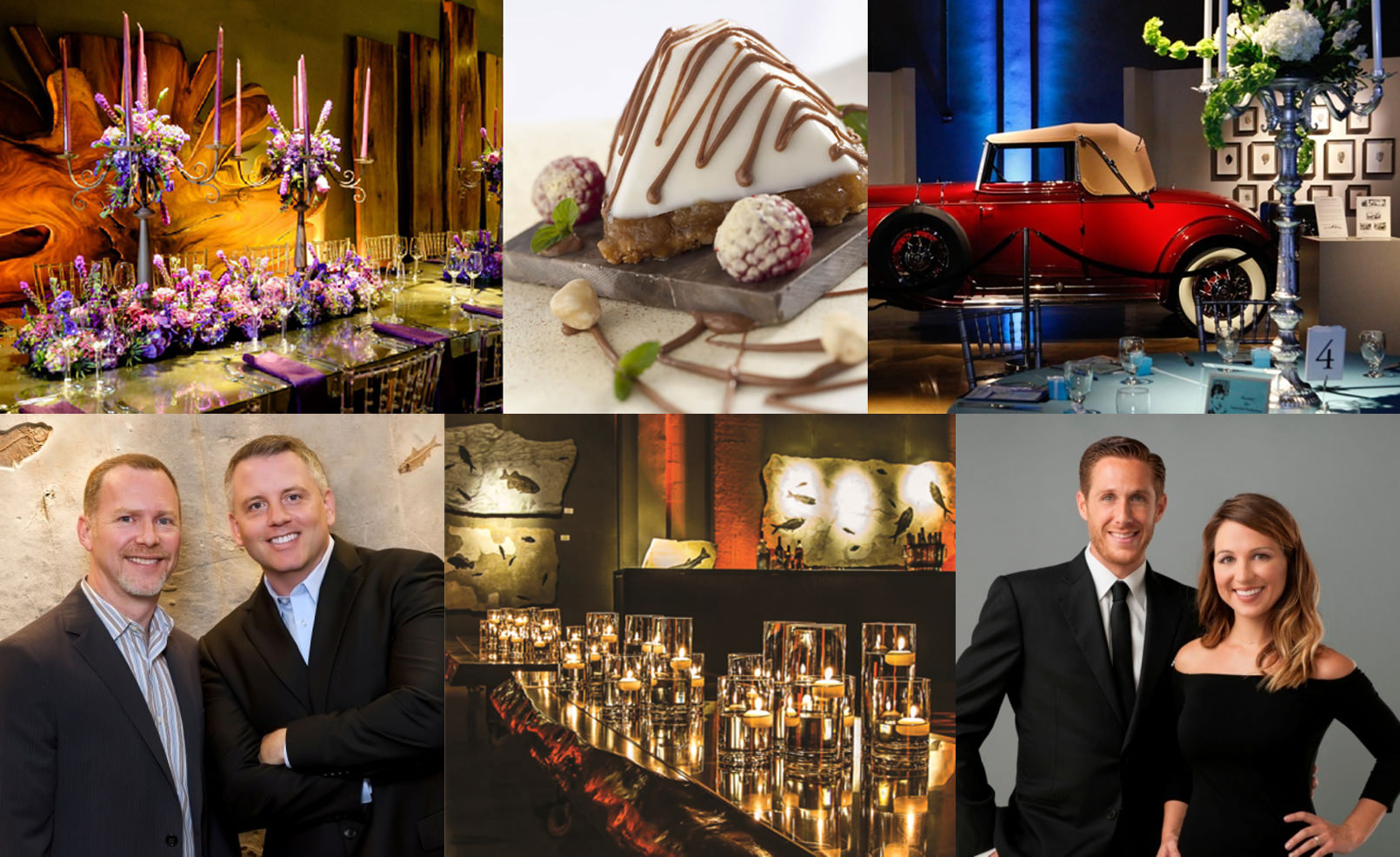 Naples, FL— Two of South Florida's most acclaimed event venues have just joined forces to create one delicious concept–spectacular events infused with exquisite art and exceptional cuisine. This exciting partnership is the brainchild of Chef Brian Roland and his wife Nicole (owners of Venue Naples) and Gallery of Amazing Things co-owners, Arron Rimpley and Gregg Whittecar.
Since opening its doors to the public in 2012, the Gallery of Amazing Things–located in Dania Beach, Florida–has been synonymous with extraordinary events where traditional party decor is replaced with one-of-a-kind art and sculptures from around the world; a place where guests at private and corporate functions alike can mingle among 50 million year old fossils, vintage military binoculars, larger than life natural formations and other astounding treasures while sipping cocktails, networking or celebrating a special occasion. It is this signature aesthetic that has attracted such discerning clients as Lexus, Red Bull and Pandora Music. "The concept of combing art with both social and corporate events has been a huge success" Whittecar says. "It's been so successful that over the years the venue has evolved into a cultural destination, which now includes a retail gallery space, a world-renowned museum and art-driven events that are open to the public."
Across the state, Chef Brian Roland, a former contestant on CNBC's "Restaurant Startup", opened Venue Naples on Florida's Gulf Coast in January of 2016 as a multi-functional event space where guests could come and savor his delicious culinary creations– everything from hors d'oeuvres at private galas to four-course, public pop-up dinners. "Because we're a chef-driven company and we have experience with restaurants, we are attracted to events  that incorporate a full culinary experience" explains Roland. "Galas, charities, fundraisers are a big part. We work with a lot of destination management companies right now, and they provide activities, venues, programs and outings for huge corporate groups that come to town."
Roland and Rimpley met at an industry function and knew right away that there was potential for both of their businesses to create something "amazing" together despite the miles between them. As part of their new joint venture, Venue Naples will feature some of the stunning collections that were once only accessible exclusively at the Gallery of Amazing Things. These pieces will be available for visitors to purchase and will rotate regularly. "We are very excited to be taking our concept to Naples" exclaims Rimpley.  "Chef Roland is already working on creating exciting events that will showcase the art with his creative culinary style." In return, east-coasters will now have the opportunity to have their events catered by Roland at the Gallery of Amazing Things in Dania Beach–an option that wasn't available until now.